Scottish pharmacy installs government-funded robot
A Scottish pharmacy has rebranded itself as a health centre, with the help of a government-funded robot.
The Scottish government enabled Cadham Pharmacy in Glenrothes to install the robot, ahead of its relaunch as Cadham Pharmacy Health Centre today (April 28).
The pharmacy secured the funding as a capital grant, which the government made available last year for pharmacies to buy robotics or scanning technology as part of its Prescription for Excellence strategy for the sector.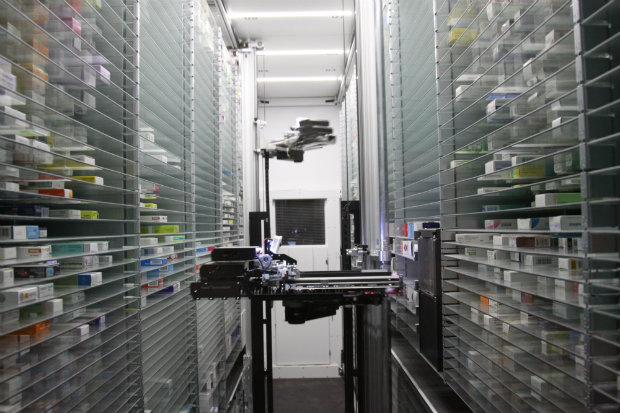 Owner Bernadette Brown said she was "absolutely delighted" to have received the funding for the robot (pictured) – the pharmacy's second.
"This has been my dream for years, and will maximise the time all my pharmacists can spend offering minor illness consultations and chronic medication service reviews."
"I also wanted to ensure the public has an insight into what the robot does behind the scenes, [so we have installed a] little window into it, which enables visitors to see what he is up to," she added.
Ms Brown is assisted in clinics by two NHS nurses, she said, who deal with respiratory conditions and "common clinical conditions". "Our enhanced common clinical conditions clinic will hopefully encourage the public to use the pharmacy first."
Royal Pharmaceutical Society Scotland interim director Aileen Bryson said the new robot is a "welcome addition to a team who already work hard with a collaborative and holistic approach to patient care".