ACTs are first victims of Rowlands' cuts survival strategy
Accuracy checking technicians (ACTs) are "no longer needed" at some Rowlands branches, as the multiple looks to offset the funding cuts in England, an employee has claimed.
C+D reported last month that Rowlands is "re-looking" at staffing levels and moving the preparation of medicine trays to a "central location", in an effort to prevent pharmacy closures.
Following this report, a Rowlands staff member – who wishes to remain anonymous – has claimed that ACTs will become the first victims of Rowlands "re-profiling" measures across its more than 500 UK branches.
"[ACTs] are still legally allowed to check-off prescriptions, but they won't get paid for doing that at Rowlands anymore," the anonymous source told C+D.
According to the source, several employees have resigned as a result of Rowlands cost-cutting measures, with one branch losing as many as five staff.
Rowlands is in the process of distributing updated staff rotas and deciding on new branch opening hours "to make [the stores] equal" ahead of the roll-out of the centralised medicines tray preparation hub in July, the Rowlands employee claimed.
Rowlands would not make any further comment – beyond its original response – regarding these claims, including C+D's question regarding whether all ACTs at the multiple will be made redundant as part of its plans.
Impact on services and patients
The Rowlands employee said the new "rigid" staff rotas could leave some pharmacies operating with only two staff members at any one time. This could potentially impact patient safety, as staff will be more susceptible to "near misses" and errors, they claimed.
"The targets haven't changed. We're still expected to complete the 400 medicines use reviews and new medicines service [reviews]. Minor ailments [consultations] take 10-15 minutes – how are [pharmacies] supposed to do that [with less staff]?
"Vaccinations and things like that are completely out of the window, because it takes just one phone call, or one query [to interrupt you]," they said.
The employee said claims last month that Lloydspharmacy branches have been asked to reduce their staffing by "around five hours per week" are "laughable" in light of Rowlands' strategy.
"I am absolutely flummoxed. I expected something [to happen], but not this," they added.
Last month, the Pharmacists' Defence Association told C+D that "a number of pharmacists" have reported having to operate a pharmacy with "no staff". Read the full story here. 
Are you feeling the pressure of the funding cuts?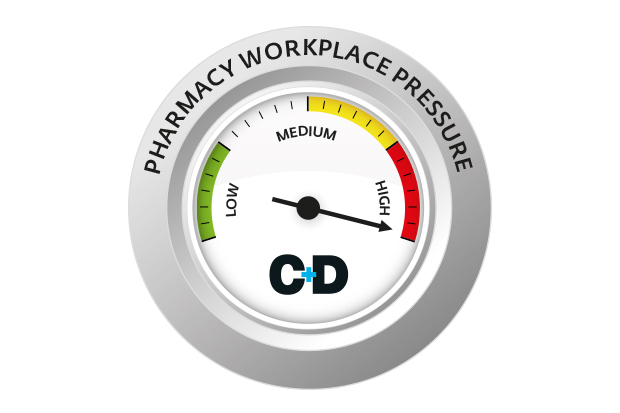 Have you noticed an increase in pressure at work as the funding cuts have started to 'bite'? Have you been asked to reduce your hours or increase the number of medicines use reviews? Or has a change of ownership affected your pharmacy?
Share your story with C+D by emailing us at this address with the subject "pharmacy pressures". We will respect all requests for anonymity.
Please include as much detail as possible. It would be helpful to include the relevant town or region.
You can search for the latest pharmacy technician vacancies on the C+D Jobs website.