NPA's key witness was 'horrified' by High Court cuts hearing
A pharmacist who provided a witness statement for the National Pharmacy Association's (NPA) High Court challenge to the funding cuts was "horrified" by some of the comments made during the case.
Nazmeen Khideja, owner of A. Karim's Chuckery Pharmacy in Walsall, was one of three "interested parties" to provide written testimony to help strengthen the NPA's legal case in March (see below for more details).
In its High Court challenge, the NPA argued that the government had not considered the effect its pharmacy cuts in England would have on the disabled, the elderly and those from black and ethnic minority communities.
"We're actually Numark members, rather than NPA members but [we were chosen] because we are the type of pharmacy [the NPA] wanted to highlight," Ms Khideja told C+D yesterday (June 7).
"At the end of the day, the funding cuts are bigger than individual organisations and pharmacies," she said. "It is vital that we work together as a profession to provide a singular and strong pharmacy voice."
Based in an area of high social deprivation – with no dental surgery or GP practice – Chuckery Pharmacy is a 100-hour pharmacy, providing minor ailments, medicines optimisation and palliative care services, as well as a number of services "outside of what a traditional pharmacy would do", Ms Khideja said.
From hosting immigration paper renewal events, to a regeneration project that includes basket weaving and gardening, Ms Khideja said her pharmacy "provides the services that the neighbourhood needs".
"We're the backbone of our community and actually, if we get to the point where running costs become difficult and we have to close down, the direct impact is on the community."
"Horrific" comments about pharmacy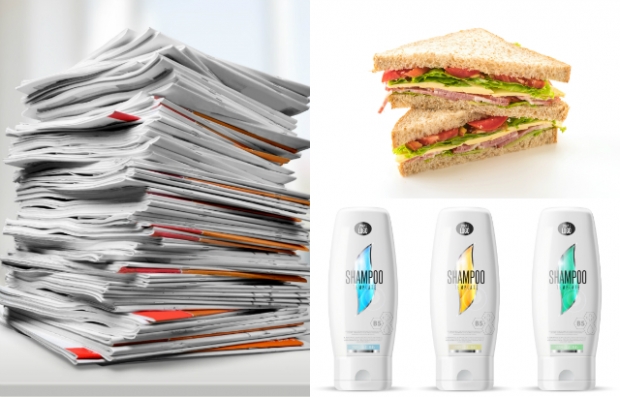 While Ms Khideja was not required to attend the three-day High Court hearing, she watched the coverage with interest.
The Department of Health (DH) lawyer's attempt to suggest that pharmacies do not just provide health services – by exclaiming "Boots in Waterloo sells sandwiches" – shows that the government still does not understand community pharmacy, she said.
"I was horrified that they implied we rely on sandwiches and shampoo sales to stay afloat," Ms Khideja told C+D.
"Selling just toiletries and over-the-counter products is not enough to sustain a pharmacist and the rest of the pharmacy staff. Inherently, pharmacies are providing a service.
"We're not a business, we're not a shop, we're contracted to the NHS – like GPs, optometrists and dentists – but the problem is [the government] just sees the retail side."
The NPA and the Pharmaceutical Services Negotiating Committee's (PSNC) cases were dismissed "with regret" by a High Court judge last month, but Ms Khideja stressed that "I still have a job to do, despite the judicial review and the funding cuts".
Receiving her own letter from Philip Hammond
Ms Khideja was "shocked" that on the second day of the High Court case, it was revealed that chancellor Philip Hammond had reassured a hesitant Theresa May that the pharmacy funding cuts were necessary.
This prompted her to lobby her MP, Valerie Vaz, for answers.
"I did get a letter back from the [DH] saying: we're busy with the election, write to us again afterwards if we're still in power.
"[The government] refused to answer my query, but actually business and life doesn't stop because they have a general election."
Ms Khideja said that Ms Vaz's efforts show that pharmacists can have their issues heard. "You want people in charge who are going to listen to you, and I feel listened to," Ms Khideja said.
"At that point there was no general election when I lobbied my MP. It is encouraging that pharmacy has made it into the Labour manifesto", she added.
You can read a full copy of Ms Vaz's letter to the chancellor here, and the DH's response here.
What did the NPA's High Court witness statements say?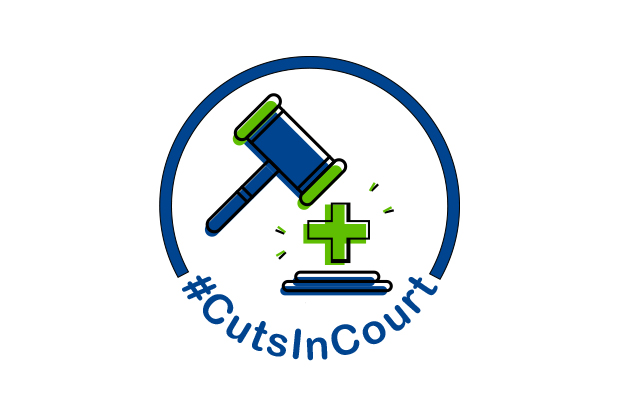 Name: Nazmeen Khideja
Job: Pharmacist owner, A. Karim's Chuckery Pharmacy, Walsall, West Midlands.
"It is no exaggeration to say that I believe that lives will be lost if my pharmacy closes."
Read Ms Khideja's full statement here
Name: Nicholas Laurence Jephson
Job: Superintendent pharmacist, Jephson Pharmacy, The Health Centre, Wroughton, Swindon
"Due to the cuts introduced by the [DH], I have taken the difficult decision to begin charging new patients £250 per year for the dosette service…and abolish the free prescription delivery service and begin charging patients 50p per delivery.
"I have [also] had to stop seeing 'walk in' patients, and I have had to introduce a booking system with limited appointments."
Read Mr Jephson's full statement here.
Name: Dora Shergold
Job: Patient and carer, Northampton
"I became interested in the government's plans to cut community pharmacy funding as soon as I heard about them last year. All of us in the caring community are worried, because for most of us the pharmacy is our first line of defence whenever the people we care for have an issue."
Read Ms Shergold's full statement here.
Listen to C+D's podcast with NPA chair Ian Strachan and solicitor Andrea James to find out what the sector's next steps should be following the High Court judgment.