Which pharmacy administered the most flu jabs last season?
One pharmacy delivered more than 1,400 vaccinations last flu season, NHS data has revealed.
Community pharmacies in England delivered a total of nearly one million vaccinations as part of the 2016-17 national pharmacy flu service, according to NHS Business Services Authority (BSA) data published yesterday (June 19).
A total of 8,451 pharmacies – 71.2% of all community pharmacies in England – signed up to provide the service, 1,256 more than the previous season.
The pharmacy flu service was commissioned for an extra month this time around, running from September 1, 2016 to March 31, 2017. For the first time, contractors were required to notify NHS England of their intention to provide the service through a portal on the NHS BSA website.
The average number of vaccinations carried out by each participating pharmacy was 113 – a marked improvement on 2015-16 season's average of 83.
More than 1,400 flu jabs at one pharmacy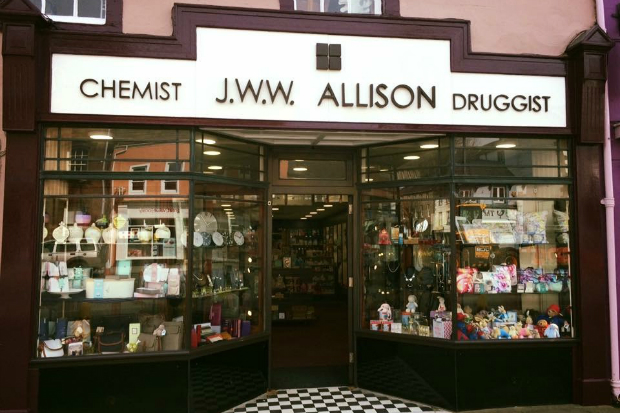 However, JWW Allison & Sons Ltd in Cockermouth, Cumbria, "greatly exceeded" this by completing 1,444 flu vaccinations.
Nat Mitchell, pharmacist and director of JWW Allison – whose pharmacy was also commended for delivering over 1,000 flu jabs as part of the 2015-16 service – said: "We promoted our service heavily, as we always do."
"This year we added a large external banner to the front of the shop, so that patients could read about the service, even when we were closed," Mr Mitchell told C+D this morning (June 20).
"We also had a display screen in the shop highlighting the service."
Alastair Buxton, Pharmaceutical Services Negotiating Committee director of NHS services, said the continued success of the national flu service "is a real testament to the hard work done by pharmacy teams across the country, particularly at such a time of uncertainty for the sector".
"But there is much more that we could do to both improve patient care and ease burden on other healthcare providers," he added.
Mr Mitchell said his pharmacy "already provides a highly popular travel vaccine service. So I think other vaccines would definitely work well in a pharmacy setting."
In March, the National Pharmacy Association said it makes "perfect sense" for community pharmacy to offer a wider range of vaccinations – such as shingles – after the success of the national flu service. Read the full story here.