Death and delays in review of multiples' medicine deliveries
A death resulting from medication falling into the wrong hands is one of the case studies featured in a "full review" of delivery processes at the large pharmacy chains.
"A number of serious delivery incidents" at Boots UK prompted the health and beauty giant to call for "policy guidance on delivery issues", according to the Community Pharmacy Patient Safety Group, of which it is a member.
As a result, the group – set up in 2015 by Pharmacy Voice and the medicines safety officers at each of the largest community pharmacy organisations, including Boots UK, Lloydspharmacy, Well and Day Lewis, among others – launched a dedicated website last week (June 21) to share learnings on how to improve patient safety.
The group's first focus is medicines deliveries, as "most community pharmacies offer a delivery service" and "the number of patients requesting [this service] is increasing", the group said in a report published to mark the website launch.
The report includes an anonymised case study of the death of an elderly patient's son, after her medication was wrongly delivered to his address (see more details below).
Dogs consuming medicines
Anonymised delivery incidents from the large chains also showed that on one occasion, two dogs consumed a bag of levothyroxine and simvastatin that had been posted through the patient's letterbox.
In another incident, failure to hand over end-of-life medication diamorphine meant a patient's daughter wasted "precious time that she could have spent with her father visiting a late night pharmacy to obtain a supply [of the drug], so that he did not die in pain".
Other examples included 21 failed deliveries to one patient, and an individual with a drug problem stealing several prescription items – including temazepam, diazepam and gabapentin.
See more incidents below.
Reflecting on the challenges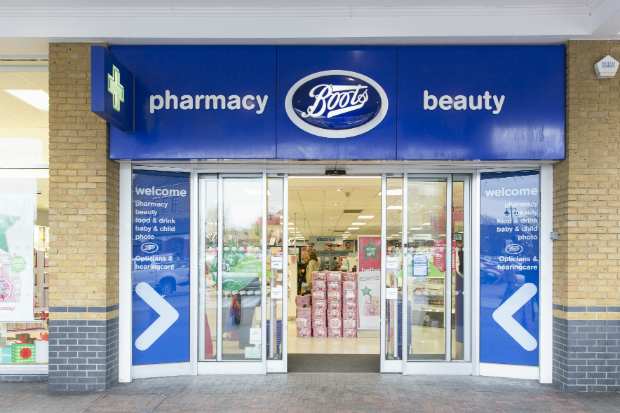 José Moss, Boots UK deputy superintendent and lead author on the Safer delivery of medicines report, told C+D the document is "designed to help people consider and reflect on the challenges that providing such services can pose".
"The involvement of a responsible pharmacist is crucial in the set-up of this service, so that the patient's circumstances and needs can be explored, and any necessary permissions sought and documented," she told C+D on Monday (June 26).
The group identified 10 "insights" into how to improve patient safety during medicines deliveries, and "all member organisations [have] agreed to adopt them in their pharmacy teams' practice", the group said.
These include: "hiding medication from the patient is not appropriate"; and "sending medication via the Royal Mail (or other courier service) should only be considered as a last resort".
However, Ms Moss stressed that the paper is not intended to be seen as best practice, but "is expected to assist those community pharmacists who are looking to develop and refine their standard operating procedures (SOPs) in this area".
Case study 1: "Tragic incident"
A prescription for a monthly blister pack was obtained for an elderly patient, who regularly received home deliveries from her pharmacy. The patient moved from one residence – which she shared with her son – into sheltered housing, and the new address was noted on the prescription. "Regrettably" this was not noticed by the pharmacy team, and the blister pack was sent to the previous address, where the son accepted it. He was later found dead by police, having taken all of his mother's medicines.
Learning: "This tragic incident demonstrates the importance of obtaining a patient's permission and only delivering to the patient, or his/her carer or specifically designated person."
Source: Safer delivery of dispensed medication from community pharmacies
Case study 2: Stolen medicines
After "several problems" with a patient refusing to answer the door and sign for his medicines, the pharmacy delivery driver left four blister packs, insulin from the fridge, and needles, in a shopping trolley outside the patient's home, on his request. Someone else, known to the patient, took the medication from the trolley, meaning it never reached the intended individual.
Learning: "It is important that the relevant SOPs are followed in full at all times, to make sure that medication is delivered to the individual patient."
Source: Safer delivery of dispensed medication from community pharmacies
Read the rest of the case studies – and recommendations – in the full report here.