'2 steps' until errors decriminalised, but NI causing delays
Inadvertent dispensing errors will not be decriminalised until Northern Ireland has a functioning devolved government, the Department of Health's (DH) head of pharmacy has said.
There are "just two steps to go" (see image below) before the creation of a legal defence for pharmacists and their staff from criminal prosecution for inadvertent dispensing errors, Jeannette Howe told delegates at the Association of Pharmacy Technicians UK's conference in Cardiff yesterday (July 3).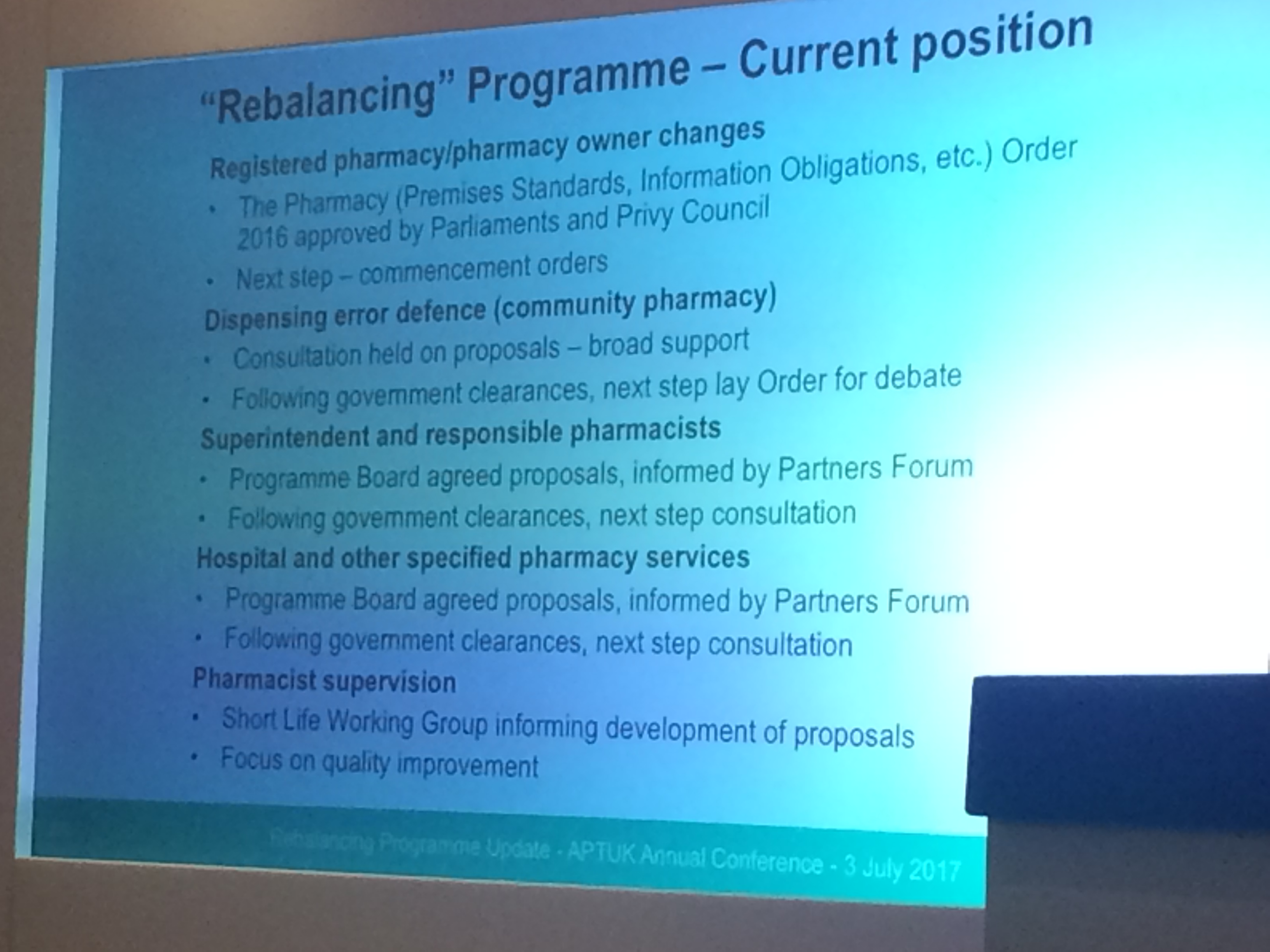 However, "in order to do that, you need a functioning government", Ms Howe stressed.
"We have been somewhat affected this year by a Brexit referendum, the unfortunate situation in Northern Ireland – where they don't have a functioning government – and then the general election.
"Until we have a government in all four countries, we can't take this forward," she added.
This afternoon, the BBC reported that a deal to restore a power-sharing government in Northern Ireland is not expected "before the end of summer".
The DH board overseeing the move towards the decriminalisation of dispensing errors is "ready to go", once it gets the "necessary government clearances" to lay down an order that can be debated in parliament and "hopefully, successfully bring about change", Ms Howe told the conference.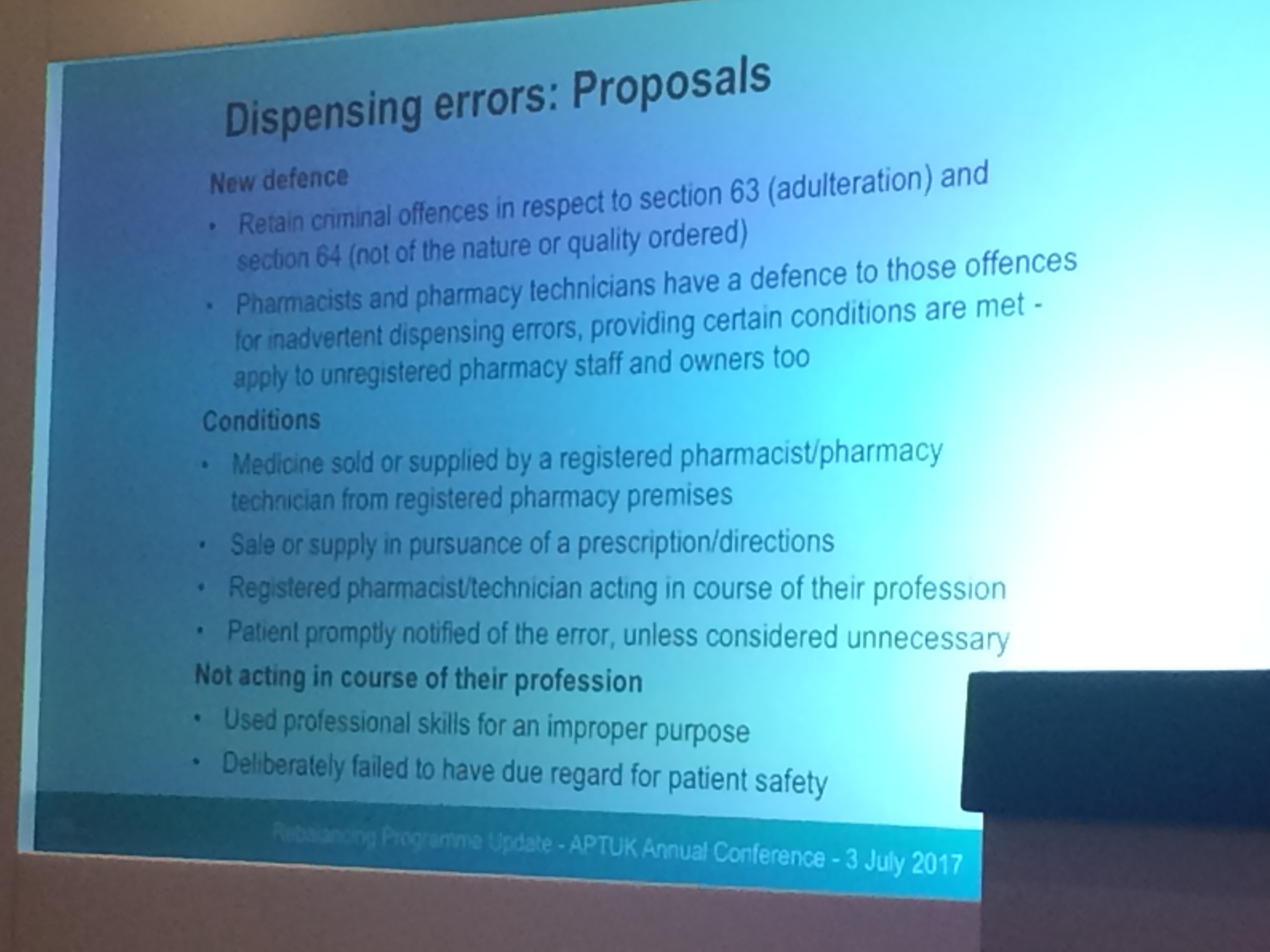 "Great concern"
Ms Howe recognised that dispensing errors are "an area of great concern to both pharmacists and pharmacy technicians", but stressed that pharmacy professionals have a role to play in "actively reporting and learning from incidents".
As part of the board's consultation on dispensing errors, it held focus groups with "patient and public representatives" in each UK country, she explained.
"They were very supportive of the defence [from] criminal offence on dispensing errors, provided that the reporting and learning activity increased as part of the deal," she added.
"People look to pharmacy regulators to be responsible for regulation," but the "four layers of regulation" – patients; individual pharmacy professionals; pharmacy teams; and regulators – have to work together to ensure "safe and effective pharmacy practice", Ms Howe said.
"My message here is really that the DH, me and my team, have work to do to bring about these changes to legislation," she told delegates. "But so do you."
In February, Ken Jarrold – the head of the board tasked with "rebalancing" medicines legislation – responded to C+D editor James Waldron's open letter calling for a timeframe for the decriminalisation of dispensing errors. Read Mr Jarrold's full response here.
In May, Jeannette Howe was ranked number six by readers in C+D's list of the 50 most influential people in community pharmacy. See the full Pharmacy 50 here