BBC programme will investigate 'workload pressure' at Boots
A BBC television programme due to air next week will investigate pharmacists' concerns over "workload pressure and patient safety" at Boots, the broadcaster has said.
The Inside Out  "special investigation" – entitled Boots: Pharmacists under pressure? – has input from a former professional standards manager at the multiple who raised "staffing concerns" before he resigned "more than two years ago", according to the BBC.
In a company-wide briefing sent last week – and seen by C+D – Elizabeth Fagan, senior vice president and managing director of Walgreens Boots Alliance's retail pharmacy international division, reassured employees that the multiple is "aware of the programme and have been talking to the producers".
She added that Boots' pharmacy director Richard Bradley was interviewed for the programme, which is due to air on BBC One in England next Monday (January 8) at 7.30pm. It will air in Northern Ireland and Wales at 10.45pm, and on BBC Two Scotland at 8pm on January 11.
Ms Fagan warned Boots employees that "the publicity for the programme may attract some attention from people outside of the business, particularly on social media" and advised staff to direct questions to the multiple's customer care team or press office.
A spokesperson for Boots told C+D that "as we have not seen the programme, we are unable to comment further at this time".
According to the BBC's promotional materials, the programme will ask: "Is it time to look again at regulations which allow pharmacy owners to decide staffing levels?"
The General Pharmaceutical Council (GPhC) declined C+D's invitation to comment prior to the transmission date.
Data from the C+D Salary Survey 2017 revealed that 80% of employee pharmacists are suffering from workplace stress.
Catch up with all the Salary Survey coverage here and use our interactive tool below to compare pay and working conditions at the three largest pharmacy multiples.
Pharmacy's ongoing battle with workplace pressure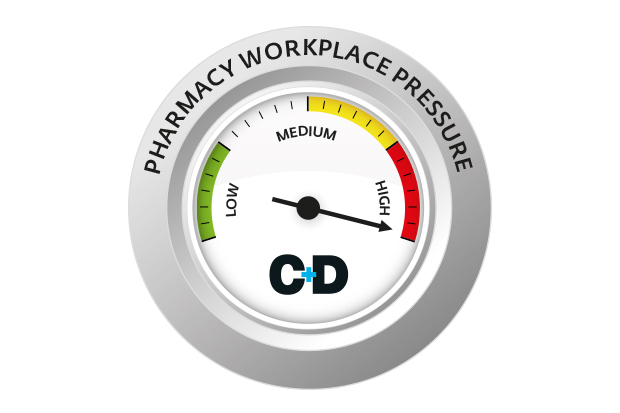 In 2016, a Pharmacists' Defence Association (PDA) survey revealed that 55% of just under 2,000 employee and locum pharmacists at the multiples feel commercial incentives or targets compromise patient safety or professional judgement "around half" of the time or more.
The survey made international headlines after the Guardian used it as part of its allegations that some Boots managers had instructed staff to carry out unnecessary medicines use reviews (MURs). Boots said at the time that it did "not recognise" these claims.
The PDA survey and the Guardian investigation prompted the GPhC to launch a "programme of work" to address the issue of workplace pressure and discuss how best to support pharmacists.