'Crushing' demand for medicines pushes pharmacies to the brink
Pharmacies across England are questioning their future after seeing a surge of demand from panicked patients following the COVID-19 outbreak
Since the first wave of funding cuts in 2016, English community pharmacies have been under backbreaking financial pressure. Between November 2016 and October 2019, 282 pharmacies closed their doors to patients, C+D investigations have revealed.
Many of the pharmacies that have survived so far managed to do so through taking measures such as not replacing staff once they had left the business. But when they did need extra personnel, they struggled to find them. So, when the COVID-19 virus struck the UK, the surge in demand for medicines mounted pressure upon a creaking workforce that was already stretched to capacity.
The recent deluge of scripts, up to triple the usual volume, has pushed some pharmacies to breaking point. Not only are they seeing crippling costs, but some have had to buy so much medicine to meet demand that they have reached the credit limit on their wholesaler account, imperilling their ability to purchase drugs.
Mike Hewitson, owner of Beaminster Pharmacy in Dorset, has been battling to keep up with demand for prescriptions by working 80-hour weeks. "The crushing workload has been phenomenal, we've seen huge increases in demand," he says. "We're paddling madly."
He has a grim forecast for pharmacy. "There will be some pharmacies that end up closing, that were on the edge before all this," he says. He was not the first to make this prediction. Pharmaceutical Services Negotiating Committee (PSNC) chief executive Simon Dukes said last month that the pandemic may cause pharmacies to close permanently due to years of underfunding.
"Because [pharmacies] have had such a huge influx of work, they're buying more drugs and reaching their credit limits – so the wholesaler is saying: 'You need to pay,'" Mr Hewitson explains. "There will be a collapse in margins."
Staffing costs are adding further pressure onto pharmacy finances. Many pharmacy professionals have been forced to self-isolate due to concerns they might have COVID-19, which they have been unable to test for due to the lack of kit. PSNC has said pharmacy team members could be tested for free under a new programme, but details on how this will work are yet to emerge.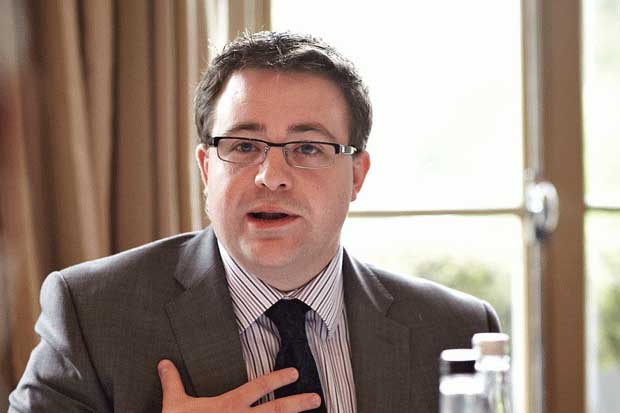 Mr Hewitson (pictured above) estimates the overtime costs for one week alone in his pharmacy are over £5,000. Then there are the added costs of dispensing at a loss and medicines deliveries.
At the time of publication, no substantive funding to help the sector deal with the COVID-19 shockwaves has yet been announced. At the end of March, the PSNC said community pharmacy would receive £300 million in advance funding to alleviate cash flow issues, but this is not new money and will have to be repaid. 
The advance funding should help pharmacies to scrape together enough to cover their wholesaler bills, but it is a mere sticking plaster. Organisations across the sector were disappointed at the result. The Association of Independent Multiple Pharmacies said the insufficient funding "will have a catastrophic effect on many pharmacies", while the Company Chemists' Association said it has "grave concerns" that pharmacies "will not be able to continue without adequate additional support" and predicted the outbreak may lead to permanent closures.
Nevertheless, Mr Hewitson acknowledges that the advance payment helped to keep his business running. "Without it, none of us would be able to pay our bills next month, my wholesale bill is up £26,000 for just two out of six suppliers this month," he said in a Tweet in April.
"Bills will send pharmacists into shock"
Some GPs are trying to help patients by prescribing them up to three months' worth of medicines, instead of the standard 28 days. This contravenes COVID-19 advice from the Royal College of General Practitioners that doctors should not increase the length of prescriptions as "this is likely to undermine the medicines supply chain".
Hemant Patel, the secretary for north-east London local pharmaceutical committee (LPC), is worried about contractors' cash flow. "A lot of GPs are prescribing three to four months [of medicines], so at the end of the month [pharmacies] have to pay wholesalers three to four times more money," he says. "Where are they going to get it from?"
"At the same time, pharmacists [are facing] increased dispensing fees and an increase in workload. Many haven't quite worked out [their expenditure] because they're reacting to the situation. When their bills come many will go into shock."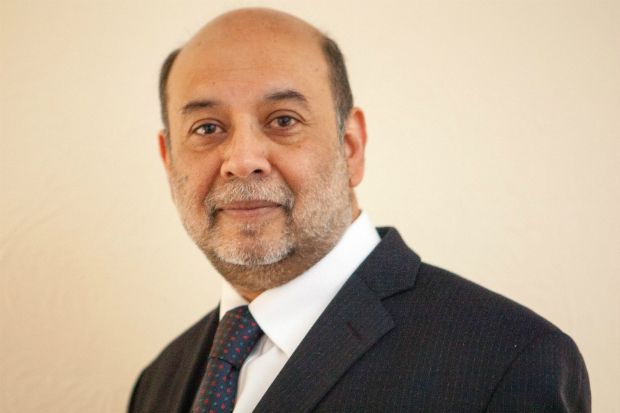 Many pharmacy staff are having to self-isolate because they have symptoms of COVID-19 and have no way of finding whether they are safe to work without tests. "They should be prioritised for tests because pharmacists are at the greatest risk in primary care," says Mr Patel (pictured above). In another example of an as yet unfulfilled promise, PSNC said on March 29 that pharmacy teams could be tested for COVID-19 for free if they are showing symptoms – but details are still to come.
Mr Patel's LPC members have reported widespread staffing problems, at a time when every individual has an essential role. Many are teetering on the edge of their limits, putting their own health at risk. They are doing 14-hour days, much of it unpaid, Mr Patel says.
Some contractors have asked him whether they can close temporarily due to staff shortages. But pharmacies closing for even a few days because of staffing problems would suspend the flow of revenue and exacerbate cash flow problems further.
Contractors across England were already struggling to make ends meet before the crisis. The C+D Salary Survey 2019 showed that 99% of 46 contractors, who completed the survey from October 1 to November 14, made cutbacks over the previous year. Some 64% had monthly wholesaler bills regularly exceeding NHS payments.
It's an all-too familiar picture. Mr Patel says that before the virus even struck, 130 out of 320 of his LPC members had "serious financial problems". These ones were particularly vulnerable to damage from temporary closures, he adds. "If all the pharmacies closed for the day there would be absolute chaos in the system."
"A point where people can't supply drugs"
Faheem Ahmed (pictured below), director of the two-strong Ahmeys Pharmacy group in Oxford, says additional funding is crucial. "If this network was to go down there would be a massive impact. They need to prop up pharmacies. If you don't see funding you will see closures, it's definitive. This government cannot ignore pharmacy right now and if it does it's at its own peril."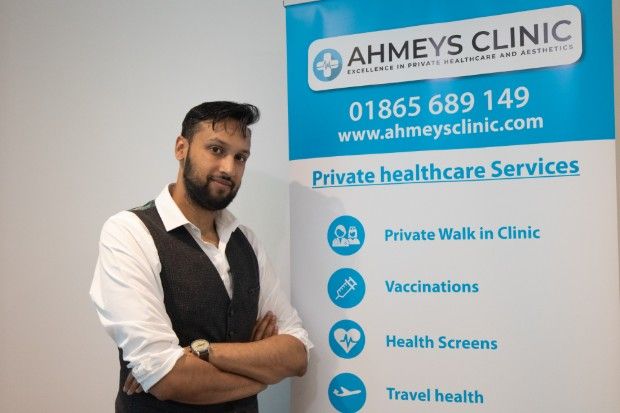 Despite diversifying his business by opening a private minor illness clinic, most of Ahmeys Pharmacy's income (85%) comes from NHS prescriptions – like most community pharmacies. The fluctuations in cash flow from dispensing due to COVID-19 will have reverberations across his business.
Mr Ahmed's immediate cash flow is "bad", he says. "Drug prices are phenomenal – things we used to buy for pennies are £5." He gives the examples of paracetamol, olanzapine and omeprazole.
"The contractor has to pay their bills at the end of the month, [but] there's a real possibility that people won't be able to, even the multiples. I see a lot of pharmacies struggling. There's going to come a point where people can't supply the drugs." Mr Ahmed spoke to C+D before the announcement of the £300m advance funding, which will help pharmacies to supply them in the short term.
To make matters worse, services have paused because safe face-to-face consultations are impossible. Mr Ahmed's team is doing video consultations, but a side of the business "that had grown so well" has ground to a halt.
No cash reserves
Olivier Picard, owner of Newdays Pharmacy in Berkshire, says his business doesn't have extra funding to pay for the larger wholesaler bills. "I used to have cash reserves, but I don't anymore with this level of funding. The government should release a non-recoverable cash injection to pharmacy," he says. "COVID-19 could tip some pharmacies over the edge."
The demand for Newdays Pharmacy's free medicine delivery service has doubled. Mr Picard is worried that the government is not doing enough to ensure they can keep up with demand, which is likely to increase as more people self-isolate.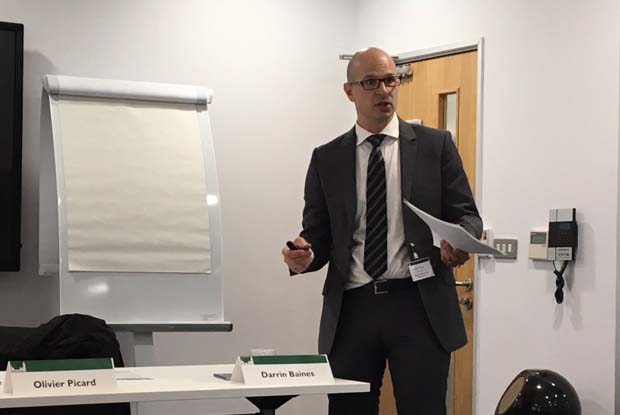 Some panicked patients drive from town to town hunting for pharmacy items, Mr Picard (pictured above) says. This has caused shortages in his area of paracetamol, Calpol and thermometers.
"I've never seen it like this," Mr Picard says. My staff have never seen the amount of people prepared to buy anything – whatever is on the shelf." There is an incredible amount of pressure on pharmacies because GP surgeries have closed their doors, he says.
Demand for home deliveries is inflicting further expenses on pharmacies. Nat Mitchell, pharmacist and director of JWW Allison in Cockermouth, Cumbria says he has bought a new van for £3,500 to handle the "massive upsurge" in demand – "triple" the usual number of orders.
And then there is the cost of the driver. "We have to double our driver hours, at least, and then we've got to deal with the fact that a driver might be off with COVID-19 anyway. You just don't know; you've got to keep on going and hope that our negotiators sort something out for us."
Mr Mitchell is also worried about his in-store staff contracting COVID-19 – to the extent that he had to tell one older team member to stay at home.
Contractors have no way of ascertaining how demand will change over the coming months. On top of the approximately 100 extra patients who have requested deliveries, there are almost 2,000 people aged over 70 who have used JWW Allison for prescriptions in the last six months. "That's potentially what you could be facing," he says.
"I'm worried about the system collapsing"
Avicenna chair Salim Jetha is frustrated that money has been made available for the economy in general to help face the COVID-19 crisis, but not for frontline health workers in community pharmacy. He is concerned that without funding there will be pharmacy closures.
"I'm worried about the system collapsing. There have been many billions of pounds put into the economy, but I haven't seen any of it flowing into pharmacy."
A key pressure point is free medicines deliveries, Mr Jetha says. If PSNC's national service doesn't arrive soon, "some pharmacies will cease to exist" as they will not be able to absorb the extra cost, he says.
Even when pharmacies can afford to deliver the medicines, they may be making a loss on buying them. Mr Jetha says "a lot" of medicines were costing more than their drug tariff price. "We want fast action from PSNC and the DH."
He has a suggestion for tackling staff shortages. "People in the DH – can they not come and help in pharmacy? It would reduce staff pressure. That would help them to understand the stress we're facing."
Contractors across England are fighting to make ends meet. The steps taken by the government to deal with the crisis facing community pharmacy have not been enough for them to remain sustainable.
Although the advance funding may see them through to next month, it leaves contractors in even more debt. If new money does not arrive soon then more pharmacies will close, endangering patients and heaping more pressure on the NHS.