Are pharmacists in GP practices just a passing fad?
Are pharmacists in GP surgeries the saviours of the NHS, or another passing fad?
In 2015, NHS England began a pilot scheme to spread an estimated 450 "clinical pharmacists" across 650 GP practices. A year later, it inserted a commitment into its General Practice Forward View document to parachute a further 1,500 pharmacists into general practice by 2020.
NHS England says the "appetite" among pharmacists and GPs for the pilot scheme was "high". But the expansion of the initiative – which came with £122 million in additional funding – prompted concern from some community pharmacy representatives that the plans were diverting resources to general practice that could have been used more effectively in their own sector.
So is this another NHS fad that will fall by the wayside when the money dries up? Or is this a sustainable model that will become embedded into primary care?
Getting with the programme
According to NHS England, more than 490 pharmacists have now been placed into 650 practices as part of phase one, and the first wave of sites opting to take part in phase two will be announced "shortly".
"Providers of GP medical services will be able to apply for the programme funding over at least the next three years," a spokesperson for the commissioner told C+D. However, they could not confirm how many applicants the scheme has attracted so far.
For pharmacists and GPs who piloted the scheme, it's been a mostly positive experience. Lessons have been learned about the need to avoid professionally isolating the pharmacists from other practice staff, and ensuring a formal career path is set out.
The early adopters
Sarah Woffinden was the first pharmacist to work for the Haxby Group, which covers 50,000 patients across 10 GP surgeries in York and Hull. Her role pre-dates the pilot, having began almost five years ago, when she left her position as a hospital pharmacist.
She identifies prescription management as a "quick win" for her role. "We have some long-term plans for care homes and medicines reviews," she adds. "We have been trying to build up gradually."
Ms Woffinden was initially hired for a medicines management role, to free up GP time. But her success prompted the practice to take on more pharmacists and apply for the pilot scheme.
"I was on my own for a few years, and it is good now that I have colleagues I can bounce ideas off and draw on different knowledge and skills. I kind of see it like a hospital team," she explains.
The demands of the job change from practice to practice, she points out. "Different surgeries want different things, and actually it depends what staff they already have."
Mike Holmes, a GP partner at the practice agrees that – if he was to do it all over again – he would have brought in more than one pharmacist at the start, to avoid having one employee who was professionally isolated from among the clinical and nursing staff.
"It has been a very positive experience for us, but it has taken a lot of development and mentorship time," he says.
Dr Holmes points out that not all the pharmacists they have employed had the same experience and skills. As a result, he believes there's a need to develop the right career structure for pharmacists in general practice. He is convinced clinical pharmacists are here to stay, but thinks the role is not for everybody.
Graham Stretch, a senior practice-based pharmacist and independent prescriber at Ealing GP Federation, has also been doing this a long time – since 2010 in his case.
He leads a team providing medicines and prescription management to 10 GP surgeries in Ealing, and has developed a unique scheme using pharmacy technicians and pre-registration pharmacists in these practices.
Mr Stretch says the constant CVs dropping into his inbox are proof that this is something pharmacists are very keen on – although he agrees that the role doesn't suit everyone.
"In 10 years' time the pharmacist [in general practice] will be the same as the practice nurse is now," he says. But just sticking a pharmacist in the GP surgery, is not the answer, he warns.
A role of two halves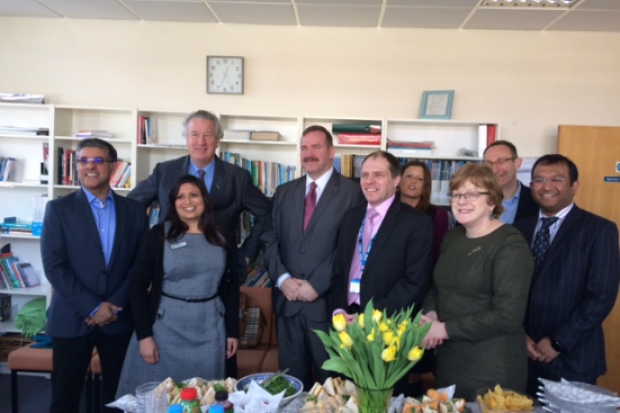 Mr Stretch's bid for NHS England funding is based on a model where pharmacists are based in the community half the time, while running sessions in GP surgeries the other half.
"Pharmacists should be managing all the repeat prescribing and monitoring of therapy – and there's no reason why that can't happen in community pharmacy.
"We have [one] pharmacist [where] the patients she sees in general practice [also] goes to the pharmacy to see her, because they know they can get that level of service by someone who has their feet in both camps. I think that's what integration means," he says.
Mr Stretch pitched his ideas to David Mowat MP during the minister's recent visit to his Perivale practice (see image above).
"We hope to put one of our pharmacists [to] work in each of the general practice networks. This is the only way we can do this [model] at scale," he adds.
This innovative Ealing and Hammersmith pilot is being evaluated as part of a student's PhD. As well as interviewing participants, the study will look at output – not just how many patients the pharmacists see, but what happens during these interactions.
Mr Stretch can already point to successes. One 17,000-patient practice was completely overburdened with repeat prescribing, but is now able to offer afternoon appointments of 15 minutes, rather than the standard 10.
In order for this to become an attractive long-term career option, Mr Stretch wants to see better recognition and pathways for training – something he is working on with the Royal Pharmaceutical Society.
"Professionally, I'm really keen that GP pharmacists can work towards consultant pharmacist status," he adds.
A happy accident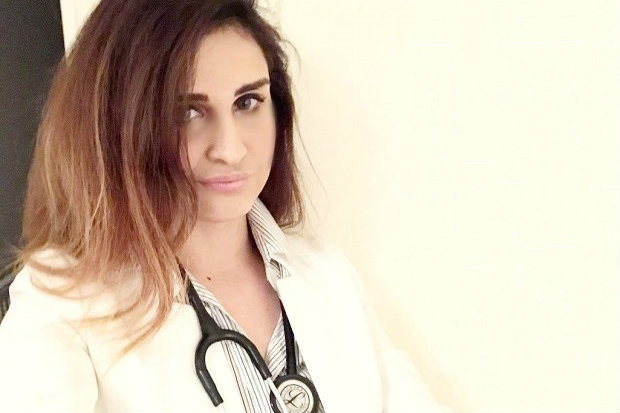 Hala Jawad (pictured above), a clinical pharmacist in Fulham, London said she fell into the role by accident back in 2015, after spending a week volunteering in a GP surgery to find out what it involved.
She has since worked in four practices, with key responsibilities including: authorising prescriptions; calling patients about medication queries; managing long-term conditions; conducting medicine reviews; addressing polypharmacy issues; dealing with minor ailments; and reviewing blood test results.
It's a career path she can see other newly qualified pharmacists adopting. "Only the other day, a pre-reg pharmacist gave me a call, as she's doing half her year in a GP surgery and the second half in a community pharmacy.
"I can see that the new generation are so motivated to learn, and I do recommend that every pharmacist has the opportunity to work in a GP surgery."
As with other such forward-thinking GPs, Caroline Jewels, managing partner at the Sands End Health Clinic where Ms Jawad is based, says she initially hired a pharmacist to ease the workload on doctors without reducing the quality of patient care.
"We hoped that by employing a pharmacist, we would improve our prescribing practices by being more efficient and implementing more robust systems."
Dr Jewels' advice for other practice considering taking the plunge is to go for it.
"We see a full-time pharmacist in general practice as an essential part of our workforce. We very much hope that this will be sustainable, and we will prioritise the position in our workforce planning," she adds.
With so many GPs already converted to the idea of employing a practice pharmacist, it seems this primary care position is here to stay.
 
What is the funding future for practice pharmacists?
 
NHS England says it will "make a financial contribution to participating providers" in the practice pilot scheme. "The contribution is towards the costs of recruitment and employment, [and] will be tapered over a three-year period," it adds.
However, after these three years, each practice must go it alone.
As a result, all participants must demonstrate "an absolute commitment that the role will be sustained during and beyond the programme", NHS England stresses.

Considering a role as a practice pharmacist? View primary care pharmacist vacancies on C+D Jobs here.