Why can't pharmacies get an 'excellent' inspection rating?
Does the GPhC's unwillingness to label pharmacies "excellent" mean the sector is failing?
In the first three years of the General Pharmaceutical Council's (GPhC) new inspection process, more than 8,000 pharmacies were assessed. Yet figures seen by C+D show that only four had been given the highest rating of "excellent" by September 2016.
Does this really mean that only 0.05% of the UK's community pharmacies are providing a truly excellent service? Or is the problem that pharmacists are unclear what inspectors are looking for – and unused to blowing their own trumpets?
Unrealistic standards?
Readers reacted to C+D's story with incredulity. The revelation left them with "no faith" in the inspection system, said one, while others alleged that inspectors "don't live in the real world" and inspections are "not fit for purpose".
The inspection data – obtained by a contractor via a freedom-of-information request – showed that 17% of pharmacies (1,396) were rated "good", 77% (6,316) "satisfactory" and 5% (443) "poor". One commenter said these figures show inspectors are working to "unrealistic standards".
C+D asked the GPhC what, exactly, pharmacists need to do to achieve an excellent rating. The regulator declined to be interviewed for this article, and sent a link to its previously-published "guiding principles" (see box below). They will publish some examples soon, they say.
Finding examples of excellence
Wicker Pharmacy in Sheffield was the first pharmacy to achieve an excellent rating, in 2014. Managing director Martin Bennett says: "Perhaps the GPhC would have far more 'excellents' if they spent their time showing people what good looks like."
However, he fears that even his team may have "difficulty in repeating" their success, given the constraints of the pharmacy funding cuts in England. "Excellence may have to take a back seat to survival in the coming months [and] years," he says.
"The biggest guarantee of being excellent is having well-trained staff with sufficient time to do the job properly. Reduced funding will inevitably lead to reduced staff and a poorer service."
He explains that Wicker Pharmacy already had systems and processes in place to show the quality of the service they were offering, partly due to a local scheme which had prompted them to focus on achieving various standards well before the inspection took place.
"The other thing that helped us was we were moving towards being an employee-owned business, so our staff are the shareholders," says Mr Bennett. "Because of that we were trying to share as much information with them as possible, so we were probably more geared up than the average [pharmacy]."
So does the team have any other excellent attributes that fellow pharmacies could learn from? "We are very open to different ways of working," he says. "I want the staff to think all the time: is there a better way of doing this? It means we are changing and improving things on an almost weekly basis."
"Show and tell"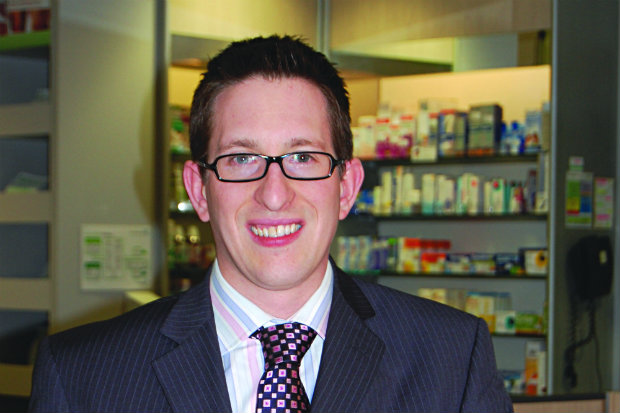 As well as this flexible philosophy, James Wood (pictured) – who was superintendent at Wicker Pharmacy the time of the inspection – coached staff to be able to answer the inspector's questions.
"It is very much a show-and-tell approach. In the past, you would have been asked where the near-miss log was and you would point to a dusty folder. Now [you need to say] where is it, what you do with it and what happens afterwards. That is a very different ask for a junior dispenser."
He says that many independent pharmacists keep a lot of information about processes in their heads, but "the GPhC is looking for more than that". It's therefore vital to be able to demonstrate that processes exist, are documented, reviewed and all staff know how to comply with them.
Preparation for Wicker Pharmacy's inspection included testing systems – everything from contingency planning to shadowing exercises to check processes were being implemented correctly.
"There are lots of resources out there – the National Pharmacy Association (NPA) has done a sterling job – but you can't just take it off the shelf, it does take work," Mr Wood says.
Top tips to ace your inspection
Document everything – systems, team meetings, decisions and the reasons for them. Ensure you can demonstrate your systems and processes to inspectors
Prepare a dossier of evidence of ongoing improvement, including patient testimonials, success stories, awards, and results of activities – such as health promotion campaigns or flu vaccinations
Involve and coach the whole team. What would happen if one key member of staff is unwell on the day of the inspection? Be sure that all team members know how to respond to an inspector's questions.
NPA chief pharmacist Leyla Hannbeck says: "I really want to stress that there are many, many pharmacies going over and beyond. We just need to sell ourselves a bit better."
The NPA has developed practical support, says Ms Hannbeck, to translate what GPhC inspectors expect into solutions that pharmacies can put in place. The key is to ensure they can demonstrate the work they are doing.
"One thing inspectors are very keen to see is that the whole team is working together to actively identify what they can do to improve," says Ms Hannbeck.
"It is absolutely essential that everyone in the pharmacy knows what is happening and the information doesn't just lie with one or two people."
Under the pressure of an inspection, it is all too easy to forget something you have done or dismiss something as not important. "Keep a log of how you have improved things, how it was before and how it has changed. Include feedback you have had from patients," Ms Hannbeck says. "You need to be able to tell a story of how you have developed."
Despite few pharmacies having yet achieved the top rating, she is confident more will do so in future. "The GPhC are reviewing their processes at the moment, but this is the first round. I'm very positive more pharmacies will get an 'excellent', because they will know how the system works."
"Every pharmacy is missing something"
The NPA's resources include a self-assessment tool for preparing for inspections, as well as a suite of videos. For some pharmacies, an outside view can also help. Richard Brown, founder of BRR Consulting, offers a GPhC pre-inspection audit.
"Every single pharmacy is missing something, because we are all human. It is my job to see the gap and suggest a solution," he says.
"For example, pharmacies are very good at filling in near-miss logs, but don't look across the weeks and months to [identify] trends and then make changes."
In an independent pharmacy with a small team, minor tweaks to improve the business happen all the time, but are often not documented, Mr Brown stresses.
"So I advise them to have a weekly team meeting, write an agenda and note what has happened as a consequence. The inspector asks you how you have improved patient safety and it is all there – a weekly documented log of 52 examples. An inspector will be blown away and it takes 10-15 minutes.
"What you want to do is grab the attention of the inspector and keep them there as long as possible, showing them evidence after evidence of all the work you are doing," he adds.
"Pharmacists aren't used to that. We have to change the mentality," he says.
The GPhC's criteria for excellence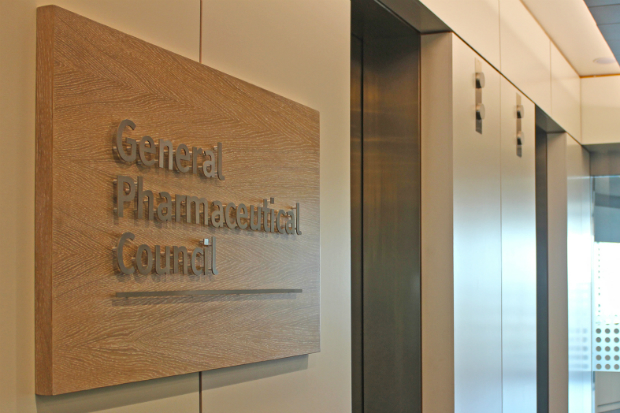 You will already be performing well against our pharmacy standards
The pharmacy services you provide will be designed and delivered with patients at their core
You will be improving outcomes for individual patients, making a significant difference to them
You will be optimising patients' use of medicines to ensure they take the right medicines at the right time and to reduce wastage of medicines
You will be looking outside the walls of the pharmacy to understand the health needs of your local community and deliver pharmacy services to meet those needs
You will be working in partnership with other healthcare providers and community groups to improve outcomes for individual patients and groups of patients
You will be continually learning and researching good practice to identify ways of improving patient safety 
You will be a model for other pharmacies to learn from.