The world's first integrated hospital-to-pharmacy scheme
C+D has teamed up with the NPA to highlight examples of technical innovation in pharmacy
C+D and the National Pharmacy Association (NPA) have joined forces to launch Pharmacy Show and Tell – an initiative aimed at gathering fresh evidence of the benefits of pharmacy services. Over the coming weeks, we'll be publishing a series of case studies on the C+D website, highlighting the innovative, interesting and exciting work being conducted by pharmacies and pharmacists across the UK.
First up, it's Lancashire pharmacist Alistair Gray, who pioneered what he describes as the "world's first" fully integrated hospital-to-community pharmacy referral system.
The Refer-to-Pharmacy (R2P) software allows pharmacists from both sectors to ensure patients get continuous care and support with their medicines, all the way from the hospital bedside to the community pharmacy counter.
The system has been embraced by East Lancashire Hospitals NHS Trust, with the cost of system setup and support being paid by the trust and two clinical commissioning groups (CCGs). The system not only allows the hospital to notify a local pharmacy if their patient has been admitted, it then automatically informs them when they have been discharged, along with a copy of their discharge letter.
In the words of Mr Gray, clinical services lead pharmacist at the trust: "It's a way of connecting the hospital pharmacy with the patient's community pharmacy."
Discharge support
Once the patient leaves hospital, "they can be entered into a consultation scheme – such as the new medicine service (NMS) or a medicines use review (MUR), and have a meaningful conversation about what [medicines have been changed] and why."
As well as improving adherence, it also reduces medicines waste back in community pharmacy, Mr Gray adds. "If we'd come across someone who had been admitted from a care home, we'd make a hospital admission notification so that the community pharmacist is aware they'd been admitted, [and] they can pause the dispensing process."
Royal Blackburn Hospital, the first adopter of R2P, has seen a "0.8% reduction in readmission at 28 days for the same diagnosis on medical wards – the wards which produce the most referrals," says Mr Gray. "Over the course of the year, that equates to about 80 fewer patients being readmitted. According to the Lord Carter report, it costs about £3,500 per [admission] to manage a patient, so it potentially adds up to quite a big sum."
Spotting errors and avoiding waste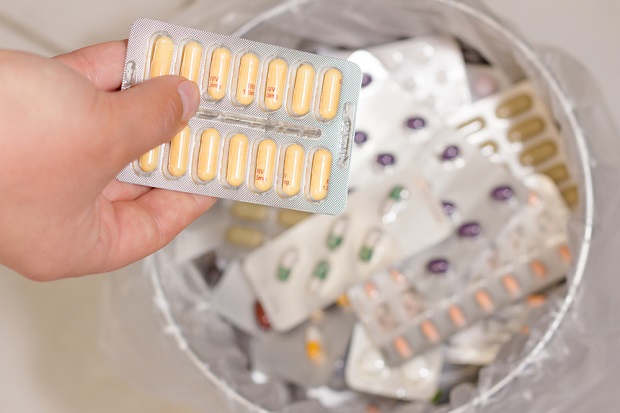 The scheme has already been shown to have a "big safety" benefit, Mr Gray says. Since March 2017, "we've had 62 patients where pharmacists spotted a prescribing error that the GP had unintentionally introduced".
Mr Gray also calculates that in a three-month period, the system has prevented 220 items being unnecessarily dispensed, and freed up 77 hours of community pharmacists' time.
So is it a win-win for hospital and community pharmacy? "The community pharmacists are preventing waste, they're preventing lost [time], and also they obviously get reimbursed for actually providing a NMS or MUR for the people who need it most," says Mr Gray.
From the hospital side, the R2P software is designed to be quick and easy to use, he says. "You can make a referral in about 15 seconds, so it's not an encumbrance." This has allowed the trust to refer an average of between 800 and 900 patients a month, with "a very high turnout from community pharmacists using that information".
Plans to expand
Mr Gray wants to update the software further. "We're also looking at an outpatient module, so that someone who's not a hospital inpatient, but visiting a clinic, can be eligible for a service at a community pharmacy as well."
There are also plans to expand the initiative. "Sometime in the next month or two, it's going to be going live at the next site: Leighton Hospital in Cheshire," he reveals. "We've got a couple of other sites which are close to [signing up]."
So what is his message for pharmacists, commissioners and policy makers? "If you want to know more about what it would mean for your particular health economy, please get in touch."
"It's not about community pharmacists working in isolation – it's about the hospital team working with community pharmacists and CCGs to make [integration] happen."
For more information about the scheme, contact Mr Gray at [email protected]
Got a pharmacy story to show and tell?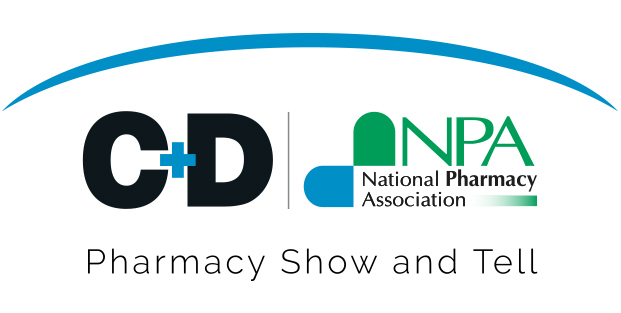 Join C+D and the NPA's campaign on social media using the hashtag #PharmacyShowTell and share your story by emailing [email protected] with the subject line 'Pharmacy Show and Tell'.
All 'Show and Tell' case studies will be showcased on C+D's dedicated webpage.