How is Brexit changing the lives of European pharmacists in the UK?
The number of European pharmacists working in the UK has fallen since the Brexit vote. C+D asks them how the referendum result has affected their lives – and their future
On the morning of June 24, 2016, thousands of European community pharmacists across the UK awoke to a radically altered political landscape. The result of the Brexit referendum meant freedom of movement of EU citizens and their right to live and work in the country would no longer be guaranteed.
European pharmacists say the vote, and the uncertainty that remains just five months from the date the UK is scheduled to leave the EU, is forcing them to question whether they should stay.
What do the numbers say?
There are currently 3,319 EEA pharmacists on the register, making up 6% of the total pharmacist workforce of 55,207. But the current figure marks a 9% drop in the number of European pharmacists from its November 2016 peak of 3,652, following a five-year climb.
It's not only the number of EEA pharmacists who have already registered that has dropped, the number joining the register for the first time has fallen starkly in recent months – from 152 in October-December 2016 to just 24 in April-June 2018.
It's possible that pharmacists from the EEA will still be able to register in the UK with the same ease after Brexit. After the 2016 referendum, General Pharmaceutical Council (GPhC) chief executive Duncan Rudkin said that arrangements for EU pharmacy professionals would "remain in force…unless and until the law is changed", a position the regulator reaffirmed this month. The stance is the same in Northern Ireland, which has approximately 20 registered EEA pharmacists on its register, according to the Pharmaceutical Society for Northern Ireland.
"This isn't the time to come to Britain"
So how has life changed for EEA pharmacists in UK community pharmacy since the Brexit vote?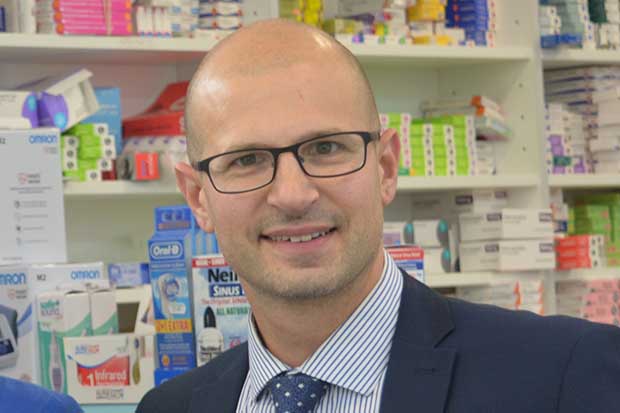 Pharmacist Olivier Picard first moved to the UK with his British wife from France in 1999. Now he owns the Newdays Pharmacy group, which has three branches in Berkshire. He tells C+D that if he was emigrating today, "Britain is not the country that I would choose".
"While the country is on the way out [of the EU] this isn't the time to come. It's not looking that great," he says.
As a result, EEA pharmacists are gauging their level of Britishness, Mr Picard says. "I don't consider myself British, but I am a resident of Great Britain. I live here, I pay my taxes, I don't use health or education in France – I go there on holiday. My children are British before French.
"European pharmacists in this country are European before anything else. If Britain is not part of that, they won't want to stay. If I wasn't with a British woman, I might think differently. Brexit has changed a lot for people who are not fully settled."
How can EEA citizens stay after Brexit?
The government has announced that after Brexit, freedom of movement into the UK for EU citizens will continue until December 2020.
After this date, EU citizens will have to apply for "settled status" to continue living and working in the UK. The scheme will open in March 2019, and the deadline for applying will be the end of June 2021.
It is unclear what system will be in place for pharmacists who move after June 2021.
"I'd think twice about moving to the UK now"
Maria Jose, a London-based locum pharmacist, emigrated from Spain in 2002 when Lloydspharmacy offered her a relocation package, during a period when the multiple needed EEA pharmacists to plug a workforce shortage, she says.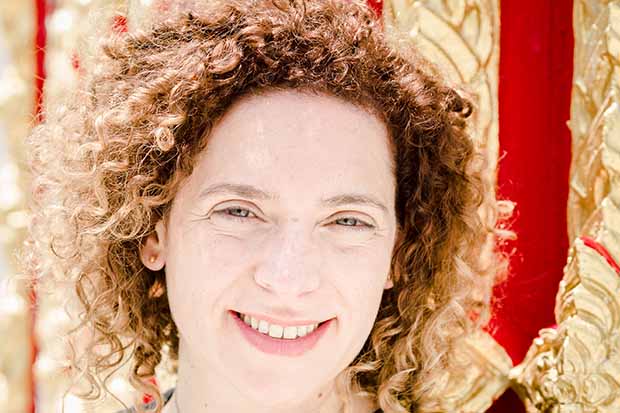 Ms Jose had a smooth transition from Spain to the UK, she remembers. She had three months' training and quickly worked her way up to manager. While this experience was "fantastic", she says: "If I was thinking about moving to the UK [now] I would think twice. When I came here I was also looking at Germany – with Brexit I would have looked [there] even more."
EEA pharmacists fear that after Brexit they could face the same barriers as pharmacists who qualified outside Europe – who must complete one year of training through an overseas diploma or on a pre-registration placement. This is in addition to applying for a visa through the points-based immigration system for the right to live and work in the UK.
Mr Picard says this would present a "hurdle" particular to the UK that emigrating EEA pharmacists would "not want" to try to leap over. "We have no idea what this process will look like," he says.
"I'm now considering my options"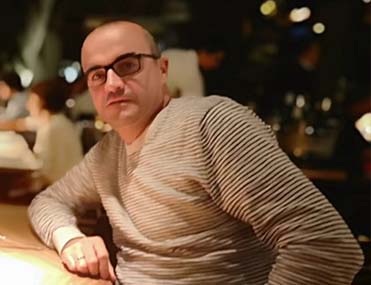 Javier Gonzalez Durio also came to the UK from Spain on the encouragement of an employer, in 2001. Starting at Moss Pharmacy, he worked as a community pharmacist for eight years. "I loved it," he says of his early years in England. "I was given the responsibility of managing a shop, something I could not have had in Spain at my age – when I first came I was 26."
Mr Durio has since left community pharmacy, and now works for Woking-based diabetic product company GlucoRx. He says the Brexit discussions have left him feeling like "one of the cards that people play in negotiations".
Mr Durio believes that whether the UK will be an attractive place for EEA pharmacists will depend on any changes to registration requirements. He was able to begin work as a pharmacist within two months of arriving in the country, and says only having to demonstrate a working knowledge of English made working in the UK "extremely attractive" at the time.
He blames the drop in EEA pharmacist registrations on "the uncertainty" Brexit has created, and the unanswered questions regarding "the status and the rights we're going to have as European citizens".
"That's playing a lot on people's minds. Are they going to welcome European citizens or not?" he asks.
"I have two kids, both born in England. Soon I will have been living here for as much time as I lived in Spain. Before the referendum I felt this was home for me, I was established. I wasn't contemplating going anywhere else. The results of the referendum changed that completely – I am now considering my options."
Brexit has "changed the perception of the UK"
Though Mr Durio feels more distanced from the UK after Brexit, he has not encountered any anti-Spanish sentiment where he lives in Surrey. Ms Jose did not have the same experience in London, she tells C+D. "You feel a bit more fragile sometimes – patients were a bit more abrupt when talking to me, especially the elderly ones. If they were going to vent frustration, I was an easy target."
Pharmacists born abroad have become more aware of their non-UK status in the last few years, says Ulrike Mayer, president of Employed Community Pharmacists of Europe. How an accent sounded in the UK "wouldn't have mattered before [Brexit], but now it does," she argues.
Ms Mayer says the referendum may have created the perception that the UK "only wants to have people from the UK [and] no Europeans". "That's the climate you make with Brexit", she argues. "If I were already in the UK as a pharmacist and I heard about all these problems with Brexit I would maybe look for somewhere else to stay," she says.
The situation in an EEA pharmacists' home country could also affect how likely they are to remain in the UK. Ms Mayer gives the example of Romania, where she says conditions for pharmacists have improved recently, while Ms Jose says pharmacies in Spain have also become more appealing since 2007, meaning Spanish pharmacists are "more willing to look for work at home". She knows of some residing in the UK now who "are thinking of going back", she tells C+D.
Language tests are "equally important"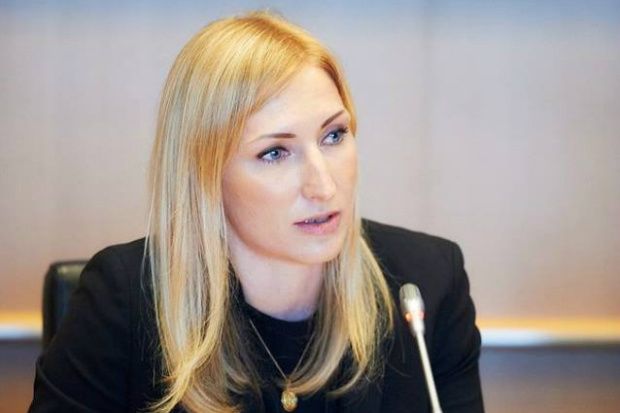 Another European pharmacy body, the Pharmaceutical Group of the EU, agrees that "Brexit has created a high degree of uncertainty among all EU citizens". Its former secretary general Jūratė Švarcaitė (pictured) told C+D she is "certain" that the Brexit vote will make "many think twice before deciding to relocate, as it means a longer-term career move".
"Until now, the UK was an attractive destination for pharmacists because of the multicultural society, language and certainly because of advanced pharmacy practice opportunities," she said. "Big questions" remain on what rights pharmacists will have and whether their professional qualifications will be recognised post-Brexit, she added.
One factor external to Brexit was the introduction of the GPhC's English language requirements, which Ms Švarcaitė says could be an "equally important factor" and an "additional barrier" to EEA pharmacists who want to move to the UK after Brexit.
These came into force in December last year, and require pharmacy professionals who qualified in EEA countries to provide evidence they have the "requisite English skills to practise safely in Great Britain". The month after the introduction of the requirements, the number of new EEA pharmacists registering in Great Britain started to fall.
"I would move to the UK anyway"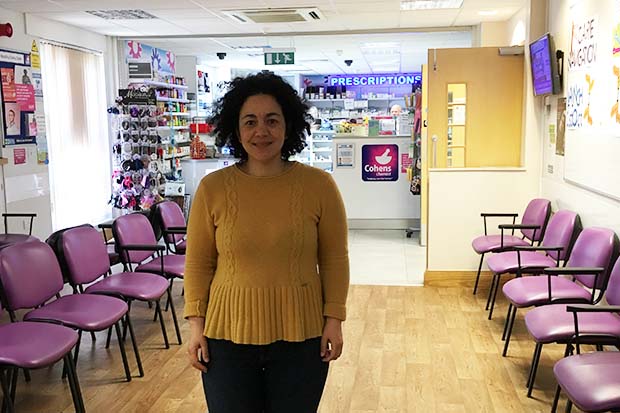 Ana Pedro, a Portuguese locum pharmacist based in Hull, thinks the language test will present a bigger barrier than Brexit. She is starting a company to help EEA pharmacists with the legal requirements of moving to the UK. "I don't think Brexit is very important, I would move here anyway," she insists.
Ms Pedro initially moved to Durham in the month of the Brexit vote, and says the English language test is "the biggest problem" for EEA pharmacists. "That will make it more difficult. At this moment the UK does not need more pharmacists – there are enough in the UK," she says. But she adds: "If you have exchange of people, that will benefit the economy with connections to other countries."
This is the principle that prompted pharmacists like Mr Durio and Ms Jose to bring their expertise to the UK sector. The uncertainty of the referendum – and the key unanswered question of who will have the right to settle and work here after Brexit – has shaken EEA pharmacists' feelings about the UK. The events of the next year will decide whether they will remain and continue to make a valuable contribution to the sector, and the nation.