Reflective accounts: which standards should you consider?
Which of the standards for pharmacy professionals should you focus on as part of your revalidation entry?
For their second year of revalidation submissions, pharmacists are required to submit four CPD records, as well as one reflective account and one peer discussion. All registered pharmacists should submit these records by their next renewal deadline, on or after October 31, 2019.
The General Pharmaceutical Council (GPhC) lets pharmacists know at the start of their registrant year which standards they need to reflect on. On October 10, 2019, the regulator announced that the standards chosen for the 2019-20 revalidation cycle (see below), will remain the same for the 2020-21 cycle. Pharmacists can consider one of the standards, two or all three in one reflective account entry.
Which standards should you consider for your reflective account?
The GPhC has said that although all of the standards for pharmacy professionals continue to be important, "there remains a real currency for communication, professional behaviour and leadership".
The three standards to be considered for reflective accounts are:
Standard 3 – pharmacy professionals must communicate effectively
Standard 6 – pharmacy professionals must behave professionally
Standard 9 – pharmacy professionals must demonstrate leadership.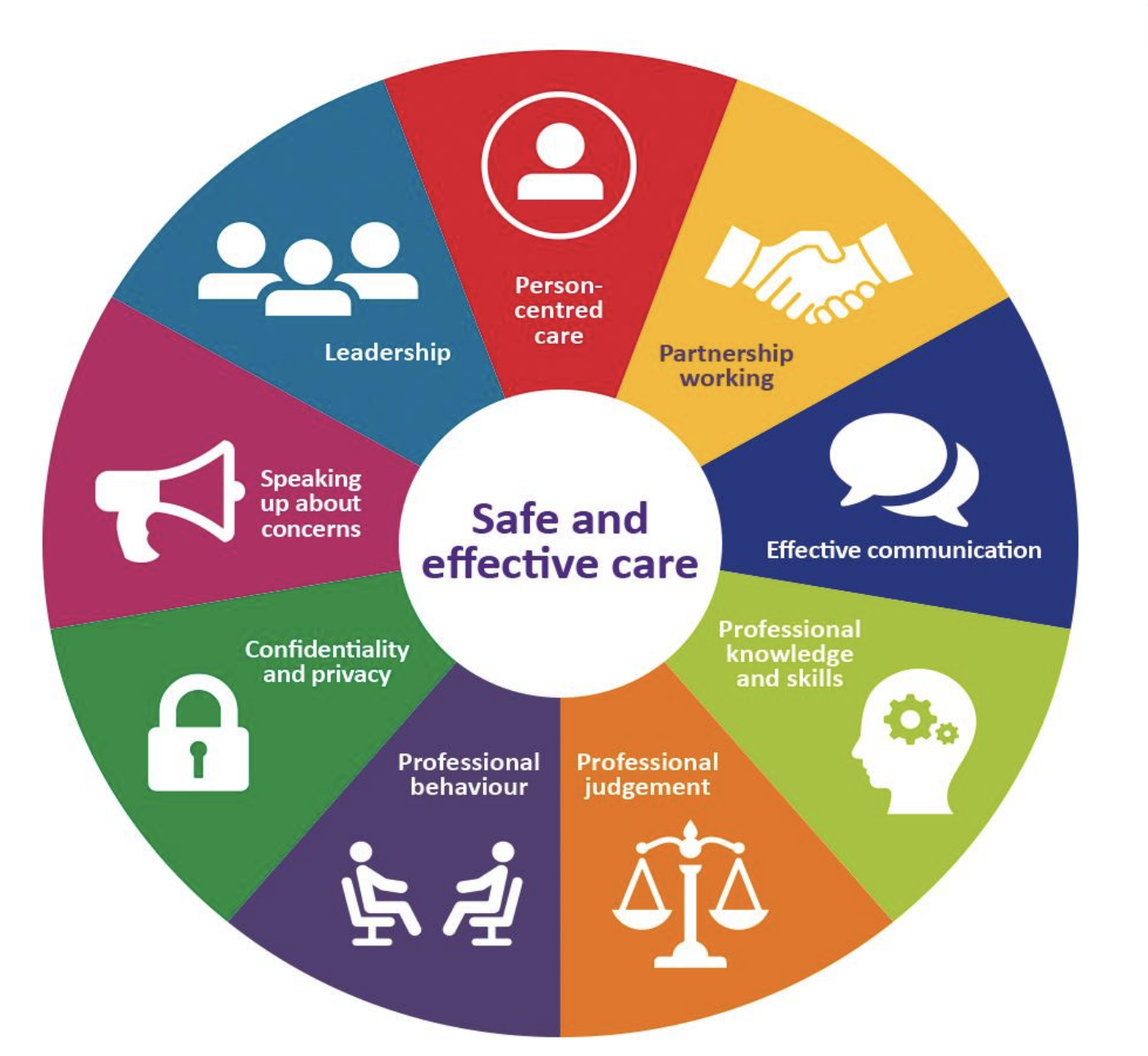 With the October 31 deadline fast approaching, if you are still unsure about what you need to submit, read C+D's article on 'This year's GPhC revalidation submissions: everything we know so far', for more detailed information on reflective accounts and peer discussions. You can also listen to an example of a peer discussion.
 If you are submitting your CPD for the first time, make sure to read C+D's article on 'Pharmacy revalidation: what do you need to submit?'
Below is an example of a reflective account by a community pharmacist, considering all three of the relevant GPhC standards.
Example reflective account
Provide us with a reflective account of how you met one or more of the standards for pharmacy professionals.
I work as a community pharmacist in a pharmacy with two dispensaries. The downstairs dispensary provides services to the public and patients walking in for advice, over-the-counter products, health services or collecting regular medication, while the upstairs dispensary supplies medication to care homes, where the majority of the service users are elderly. The pharmacy is in London, in a location where there are mixed incomes and age groups, so has a varied population. It is located on a high street where the footfall is largely business people and mothers, but we provide medicines deliveries and see many elderly patients too. I work with a second pharmacist and a team of six part-time dispensers and a pharmacy technician.
I have met three of the GPhC standards with this reflective account: standard 3 – pharmacy professionals must communicate effectively; standard 6 – pharmacy professionals must behave professionally; and standard 9 – pharmacy professionals must demonstrate leadership. The example below illustrates where I acted as a leader and developed my pharmacy technician to carry out care home visits. I took her with me on a visit, where I discovered a few incidents of missed medication and needed to use my communication skills effectively to have a sensitive conversation with the manager. I ensured that I held the service users as my priority and behaved professionally in flagging this, as well as documenting the incident with the manager as a potential medication safeguarding issue.
I have always carried out the care homes visits personally, but I noticed that my pharmacy technician, who manages the upstairs care home dispensary, has been extremely effective in her communication with the care home managers over the phone. As a leader (standard 9) in the pharmacy, I strive to engage and develop my team wherever I can. I wondered if she would be interested in some further development. I thought it would be an excellent opportunity for her to start visiting the care homes with me and to carry out some of the audits to support the homes for their Care Quality Commission visits, improving services for the home and the service users, as well as allowing me more time to focus on other aspects of support for the home.
When we completed the pharmacy technician's personal development review, I offered her the opportunity to develop her skills to carry out care home visits and she was keen to take on this new challenge. We set up a clear plan for her to start the process. Our first step was to attend an all-day Centre for Pharmacy Postgraduate Education event on a Sunday, entitled: Care homes, medicines and older people. This was a valuable experience for us both. We came back with some fantastic ideas and resources to improve our service and to recognise what we needed to look out for at the home in terms of safeguarding.
On one of our visits to a large 60-bed home, I introduced the pharmacy technician to the manager and clearly communicated (standard 3) with the home how she would be providing interim support between my annual visits. When reviewing the medication administration record sheets, I noticed there were a number of missing signatures for evening medication for the service users who were due to have medication over the past two weeks. Recognising the importance of behaving professionally (standard 6) and my professional duty of care to the service users, I sat with the manager to discuss the incidents that I had noted. I was aware of the importance of how I communicated (standard 3) this sensitively to the manager to ensure an honest and open conversation. She was unaware of the errors, as she had been on holiday and there were bank staff covering some of the evening shifts. I ensured the pharmacy technician shadowed my conversation, to enable her to understand how to recognise potential issues and the kind of conversations she would need to carry out (standard 9).
The manager recorded the incidents, and we countersigned the documentation to provide evidence of the actions we had discussed. The manager assured us she would be informing the residents, and their carers where they did not have capacity. The medication that had been omitted included a few doses of regular pain medication for several patients, so she assured us that she would be contacting the doctor to record this information too. The manager identified the staff that had worked on the shift and was going to speak to the agency to get in touch with the bank staff to ensure they could learn from their error and provide additional training for them. She was planning to review her staff rotas to allow for consistent evening staff to prevent recurrence of the incident.
Fortunately no harm came to any of the patients and the feedback from the manager was positive. She was grateful that we identified the issues and highlighted them to her. She has been in touch again with both of us in the pharmacy and we have an excellent working relationship as a result of this situation.
Where  can I find more CPD learning materials?
C+D's Update Plus learning package includes an example CPD revalidation entry at the end of each 'planned learning' module and 'unplanned learning' articles, for pharmacists to use as guidance when submitting their own entries.