The pharmacies losing thousands of pounds from paused services
Pharmacies in England and Scotland reveal the cost of suspending their services due to COVID-19
Community pharmacy was struck by a whirlwind of pressures in March following the outbreak of COVID-19, including soaring patient demand, medicine shortages and a rise in abuse in the workplace. But for many pharmacy businesses, the most devastating consequence of the pandemic was the downturn in income.
Putting escalating wholesaler bills to one side, many pharmacies have been losing thousands of pounds a month by stopping face-to-face services, many of which became impossible to host while maintaining social distancing. C+D spoke to pharmacy professionals in England and Scotland to find out how the temporary pausing of services in March affected their businesses.
Telephone replacement
Lindsey Fairbrother, owner of Good Life Pharmacy in Hatton, South Derbyshire says she had to stop her ear, nose and throat service (ENT) and atrial fibrillation screening.
She also suspended her pharmacy's urinary tract infection treatment service, a move she found frustrating as she claims the condition can be diagnosed over the phone without a urine test. As an independent prescriber, she could prescribe antibiotics for patients, but after the services interruption she had to begin referring them to their GP instead.
The price of cutting services for her pharmacy was "considerable" – the ENT service alone had earned her up to £300 a month.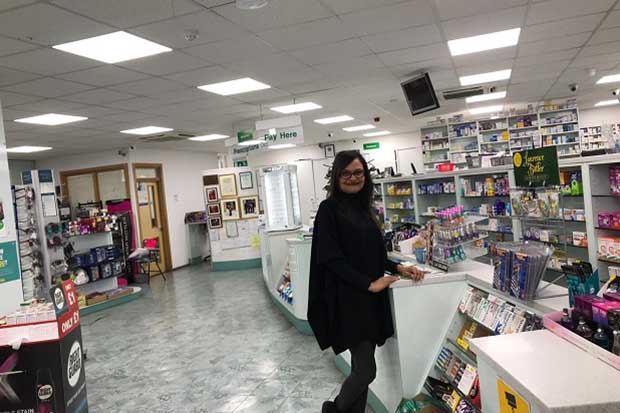 In Harrow, services were also thrown into limbo. Lila Thakerar, superintendent pharmacist of Shaftesbury Pharmacy (pictured above), says she had to stop almost all her pharmacy's services. Her business used to earn up to £1,000 a month from the new medicines service alone, she says.
Ms Thakerar also says that patients referred to the pharmacy via the Community Pharmacist Consultation Service – where NHS 111 refers patients to pharmacies for consultations on minor illnesses – dwindled from four a day to one a month. Given that pharmacies earn £14 for each consultation, the loss of income was considerable.
Ms Thakerar believes pharmacy finances have been affected "drastically" by having lost these services, estimating that the cost for each store is up to £15,000 per year.
In Bristol, Bedminster Pharmacy superintendent pharmacist Ade Williams (pictured below) had to stop offering services for weight management and smoking cessation.
The reduction in travel abroad due to COVID-19 also affected Mr Williams' pharmacy – demand for his travel clinic has vanished, which he says earned his business approximately £1,000 a month on average last year.
But social distancing did not render all pharmacy services impossible. Jonathan Burton, chair of the Royal Pharmaceutical Society's Scottish pharmacy board, says pharmacies in his region halted services including emergency contraception, smoking cessation and medicines use reviews. 
"However, it would be wrong to say that these services have actually stopped," he says. "Many of the conversations we'd usually be having with patients face-to-face are now being done over the telephone. If medication is required after the consultation, this can then be dispensed and collected by the patient.
"Community pharmacies have been adapting to the new normal to ensure that patients can access the advice and help they need during these difficult times."
Pharmacy first?
The reduction in pharmacy services has also affected patient care in the long term and the morale of pharmacy teams. Pharmacy has spent years promoting itself as the first point of call for minor ailments.
But Ms Fairbrother is concerned that with the cessation of services, patients will stop thinking 'pharmacy first' – turning instead to their GP as their primary healthcare contact.  
"If these services can't be resumed, patients' health will suffer and demand on other parts of the NHS will increase," she says.
Some pharmacists' job satisfaction has taken a blow, with much of their workload being defined by checking scripts rather than personal contact with patients. Ms Fairbrother says that being confined to focusing on dispensing was "affecting my wellbeing, I was so miserable losing contact with people. So I had to move back to working in the front of the pharmacy".
Emergency pharmacy advice
Pharmacies should take some gratification in the knowledge that they helped patients throughout the pandemic from behind plastic screens while other healthcare providers became less accessible.
Ms Thakerar says: "We are the first port of call from patients in need of emergency advice regarding serious health issues such as high temperature in babies and children, diarrhoea and vomiting over prolonged periods, injuries, and cardiac issues.
"We assure concerned patients that it is vital that the emergency services are contacted, either by calling NHS 111 or 999, reassuring them that hospital services are still operating.
"We stress that any urgent and emergency health matters should not be delayed, and it is vital that assistance from a hospital should be sought if needed," Ms Thakerar adds.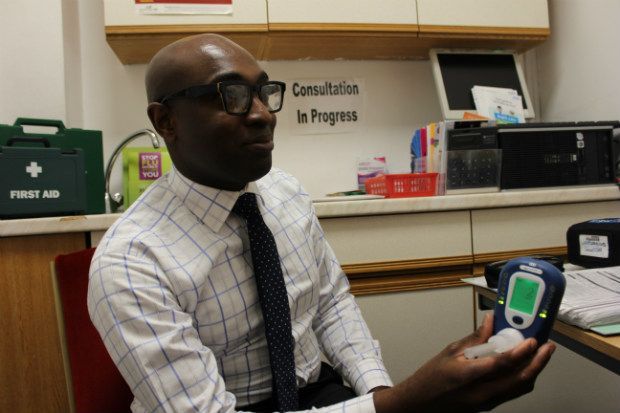 More pharmacies are considering digital ways of caring for patients such as following in the footsteps of GP surgeries through remote consultations. Mr Williams says: "We need to look at how we can remodel services, for example more digital support."
Pharmacies across Scotland can offer video consultations to patients under the NHS Near Me scheme. Coupled with more pharmacies advising patients over the phone, Mr Burton says there are positive developments that will "undoubtedly end up having a lasting impression on pharmacy practice".
He continues: "It's important that those commissioning services in community pharmacy and writing service specifications ensure that remote consultation models, such as telephone and video, are now incorporated."
With social distancing measures becoming more deeply entrenched in everyday life, pharmacy needs to find ways of delivering services that include social distancing.
Mr Williams points out: "We need to think how to target, support and protect our most vulnerable communities. And at the centre of those communities is community pharmacy."