DH to discuss 'details' of 'care-orientated' pharmacy funding contract
The government will discuss "the detail" of paying pharmacies in England for their "care-orientated" role, in its funding negotiations this year, C+D has learned.
In a letter to the all-party pharmacy group (APPG) – an excerpt of which has been shared with C+D – pharmacy minister Steve Brine said he had "been very interested in the evidence that the APPG has been hearing on proposals around community pharmacy and the management of long-term conditions".
"This is, in part because, the Pharmaceutical Services Negotiating Committee (PSNC) has made proposals around shifting the community pharmacy contractual framework away from rewarding dispensing activity to a more care-oriented payment approach."
"The detail of this will be the subject of negotiations," Mr Brine added in the letter.
Although the minister told C+D as early as last year that he is keen for a "fair, realistic and sustainable funding settlement" for pharmacies, his latest statement is the first confirmation that PSNC's proposals for a service-based pharmacy contract may have gained traction within the government.
PSNC awaiting details from minister
PSNC chief executive Sue Sharpe was quick to point out that the minister has so far "given no detail on what the substance of our negotiations with the Department of Health and Social Care (DH) and NHS England for 2018-19 will be".
"Given the very difficult financial situation that many community pharmacy contractors now find themselves in, it is vital that we start to make meaningful progress towards achieving the sector's vision."
"PSNC's ambition is to move to a funding framework that fairly rewards community pharmacies for offering a wide range of patient care and services, including the dispensing of medicines," Ms Sharpe added.
PSNC has "not yet received a mandate" for the funding negotiations, the organisation added, "but hopes these discussions will begin soon".
"Strong indication of real ambition for services"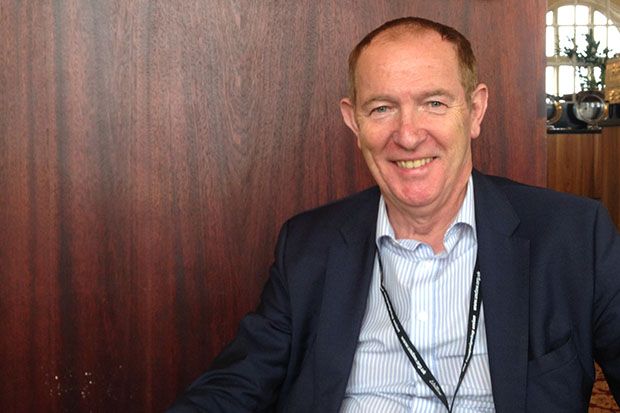 APPG chair Kevin Barron (pictured above) welcomed Mr Brine's comments as "a strong indication that the DH will come to the negotiation table with a real ambition to develop services that make the best use of the community pharmacy network".
"It's been a long-standing aim of the group to move towards a contract that incentivises high quality care, rather than volumes of pills," Mr Barron, who is also Labour MP for Rother Valley, added.
"It's vital, now, that pharmacy and government put their heads together and commission the most effective services."