C+D spoke to Pharmaceutical Services Negotiating Committee (PSNC) chief executive Simon Dukes and Pharmacists' Defence Association (PDA) director Paul Day last week about the challenging year community pharmacy has experienced due to the COVID-19 pandemic.
"Selfless"
Both pointed to pharmacies staying open and available throughout the pandemic, especially when other parts of primary care became less accessible, as a major achievement for the sector.
Mr Dukes said: "Throughout the COVID-19 pandemic community pharmacies have kept their doors open; selflessly seeing to the needs of patients despite the risks to themselves; maintaining the dispensing service in the face of the many operation challenges; innovating to keep patients and staff safe while delivering services.
"A big highlight has been the ongoing demonstration of the sector's resilience – despite everything that was thrown at it, the number of pharmacies that actually had to close their doors (even for a short period of time) was small, and the sector has been doing so much fantastic work."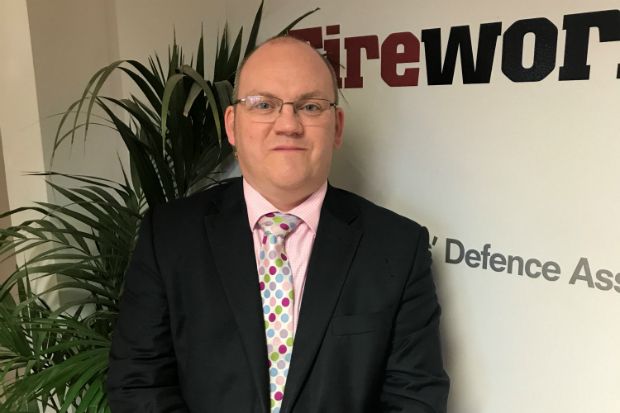 Mr Day (pictured above) also lauded pharmacy teams for staying open throughout the pandemic, saying that the sector "came into its own" when they took on this "vital role".
"Constant pressure"
Mr Dukes pointed to a lack of funding in England as the "biggest challenge" to the sector, which he said was "still ongoing". "Despite all the achievements, getting the wider government to value what community pharmacy has done and to support the sector financially is proving to be extremely difficult," he said.
He also pointed to the government's slowness to reach agreements with PSNC on a number of issues as a "significant problem". "We have seen slow decisions across the board on our asks for support for pharmacy teams, delays to clarifications on matters like bank holiday payments, and of course slow progress on funding negotiations," he added.
Mr Day pointed to the "increase in violence that community pharmacists" faced in 2020, which the PDA campaigned to stop throughout the year. "That's a reflection of the bad side of the conditions that community pharmacists were working in," he said.
Find out the 12 most popular stories on the C+D site in 2020 here.