'Pharmacists deserve to know why troubling medicine shortages happen'
Pharmacists and patients ought to receive better information about the reasons for medication shortages, as delays are costing them patient confidence, says Laura Buckley
Working in pharmacy is often fraught with emotions. Changes to things we do and use, such as services, procedures and technology can bring about all kinds of frustrations. However, most pharmacists I know are so invested in their work that they do all they can to ensure a smooth transition for colleagues and patients when changes are afoot. But what happens when certain changes, such as stock availability, mean that pharmacists find themselves with their hands tied?
Recent medication supply issues have provided a negative undercurrent to the daily activities in community pharmacy. "Supplier delivery failure" is a common response.
These days, who can guarantee that a prescription item will arrive with the next order? Patient confidence in our ability to supply essential medicines is waning. Personally, I am tired of apologising for failing to make a timely supply without a reasonable understanding of the cause of the shortage.
While the shortages of hormone replacement therapy (HRT) products are perhaps now infamous, many patients are becoming anxious about other medicines shortages. Hearing a patient asking for stock to be reserved is now not uncommon, with many people attempting to stockpile.
How many pharmacies must a patient visit before they give up hope of obtaining a medication and traipse back to the doctor for an alternative? I've known patients desperately drive to different pharmacies, travelling outside of towns to obtain medicines and fearing for the next month's prescription.
Our patients ask us why medicines are out of stock, if shortages are related to Brexit, and when their item will be back in stock. Our vague responses leave them unsatisfied, angry and frustrated. We've faced shouting, repeated phone calls, and complaints.
Shortages are tiresome, time-consuming and troubling. The information we have from suppliers is so limited that all we are left to give is a weak apology and, often, an inability to forecast when or if the items will return to our shelves. And what use are pharmacies if we cannot completely fulfil our duty to supply medicines?
Patients deserve to know why their medicine is out of stock. We ought to be better informed by manufacturers and suppliers. The delay is costing us time, and time is always short in the world of community pharmacy. Communication is key to minimising frustration from all involved in medication supply.
Doctors look to us to recommend alternatives. While we have appropriate knowledge to make suggestions the patient records we can access are limited, so often it takes up even more time to reach a mutually agreeable item to prescribe and supply.
Sadly, medication shortages are not new phenomena. While we soldier on in the wake of the Brexit vote, the knowledge that our supply situation could plummet is disheartening, even with the Department of Health and Social Care (DH) announcing an express freight service for urgent medicines deliveries to the UK in the event of 'no deal'.
The current situation is far from ideal, but we in community pharmacy are dealing with it as best we can with the information we have available. However, more support for pharmacists would be appreciated to allow us to better inform those who look to us as sources of reliable information.
As the final healthcare professional that stands between patients and their medicines, we have a duty to provide essential details about supply to alleviate our patients' concerns. We deserve better than just a message on a screen that reads: "Manufacturer cannot supply".
Laura Buckley is a community pharmacist based in north England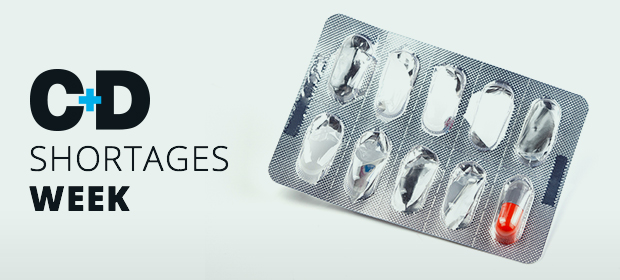 C+D is exploring the impact of medicine shortages on community pharmacy staff all this week. Read the coverage so far and join the conversation by tweeting #MedicineShortagesWeek