The pre-reg pharmacist who reduced care home patients' drugs by 30%
When he didn't get the grades he wanted, one pre-registration pharmacist scored a greater success by linking together a pharmacy, a GP surgery and a care home
Siraaj Bukera hadn't planned on forging a career as a community pharmacist. He missed out on his first choice of pre-reg placement in a hospital because he failed to reach the ranking required in the Oriel system. But any initial uncertainties were cast aside long before he received the C+D Award for Pre-registration Graduate of the Year 2019.
Mr Bukera claimed the trophy for his unique impact on a care home during his placement at Cathedral Pharmacy, a branch of Imaan Healthcare in Chadderton, Oldham. While there, he reduced the number of medications some care home patients were taking by almost 30%.
C+D meets Mr Bukera at another Imaan Healthcare branch, Meltham Pharmacy, named after the West Yorkshire town it's located in. He moved there after receiving a promotion to manager for his work at Cathedral Pharmacy, despite being only 23. A peaceful locale surrounded by rolling fields, Meltham is a far cry from the hectic pace of a hospital. So, how did he get there?
"I had this perception that community pharmacy was maybe a bit boring," he says. He admits he was "a bit nervous" before his placement at Cathedral Pharmacy because he had "done experience in community pharmacy and it wasn't the best".
Despite his reservations, he "went in with a positive mind". Within the first week, Mr Bukera realised what an "amazing team" he had.
Connecting with care homes
As part of his placement, he had not one, but three different workplaces where he could build up his pharmacy experience. As well as the pharmacy itself, he worked in a GP practice and a care home.
Because he was working across three sites, Mr Bukera became the "mid-point" of communication, which led him to work on a project that would have a lasting impact on the business, prove his dedication to patients, and make good use of his clinical knowledge.
He wanted to reduce the number of medicines that patients in The Willows Dementia Hub in Rochdale were taking. He put together a survey for each patient with questions about their physical health, such as bowel habits and mobility.
The answers helped inform his advice. If they were having bowel issues, for example, then Mr Bukera would consider recommending they come off medicine that could cause such side effects.
He would then have a "quick meeting" with their GP to weigh up the survey responses alongside their medical history, so they could explore where they could reduce their medicines. Over the course of 12 weeks, his project reduced the number of medications 16 individuals were taking by "almost 30%".
Diabetes testing
The project wasn't his only triumph at Cathedral Pharmacy. He would "go out into the community", which has a population at high risk of diabetes, to test their blood sugar levels to see if they were diabetic, or on the verge of becoming so. He then sent their results to the GP.
Despite trying to "jam-pack" his pre-reg year , Mr Bukera stresses that work didn't "pile up". Indeed, he advises other trainees to take on everything they can.
Going the extra mile
In Meltham Pharmacy, it's clear that Mr Bukera's calm, personable disposition has served him well. When he arrived, the pharmacy was getting "slightly out of control" as there had been no manager for "quite a while".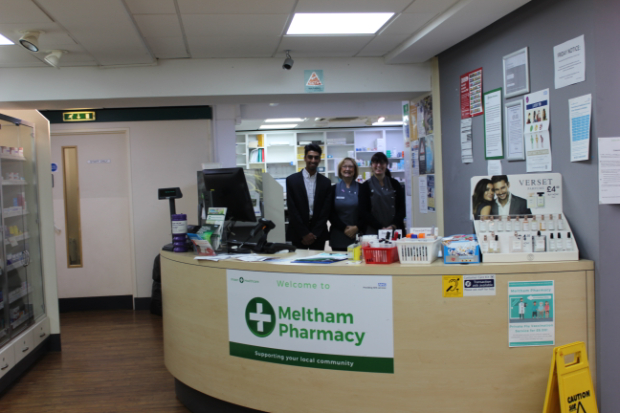 "My role was to implement some organisation," he says, explaining that he made sure to tell the local community he's "more than willing to help" with any problems they may have. He adds that he's found the people are "warm and welcoming".
Going the extra mile seems to be a regular occurrence for Mr Bukera. He tells C+D that his advice for other pre-reg pharmacists wanting to make the most out of their placement is to "throw yourself in at the deep end".
"Last year, I tried to put myself in situations where I was uncomfortable," Mr Bukera explains. "It might be the smallest of things, but always try and go out of your way for the patient.
"If I had made a mistake, or if I felt uncomfortable, then I would think, 'how can I make myself comfortable after this?' Once I'd done it once, then I knew I wouldn't be repeating that mistake again."
"Nothing was too much for him"
Imaan Healthcare's head of training and professional standards Khalid Khan says Mr Bukera "stood out" from the other pre-reg pharmacists. As well as "setting the standard" for future students and developing the pharmacy's collaboration with the local GP surgery, Mr Bukera had a "fantastic attitude" and "took everything in his stride", Mr Khan said. "Nothing was too much for him."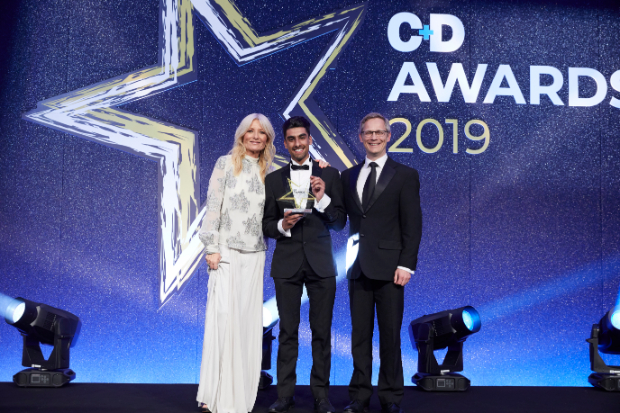 As a manager, Mr Khan says Mr Bukera is now using his attributes to "help develop his team", so that the pharmacy is "tailored to the needs of the community".
During C+D's visit, Mr Bukera has to check several prescriptions. Despite the quiet atmosphere of Meltham and his calm disposition, it's clear that managing the pharmacy is no easy task. His secret for success – to push yourself outside of your comfort zone by taking every opportunity – is advice that everyone can benefit from.
But does he still think community pharmacy is 'dull'? "In general, people do have that perception," he claims. "It's for us to change that."
Click on the link below to enter and for more details about the C+D Awards 2020