Pharmacy minister to discuss 'spate of violent crimes'
One of new pharmacy minister Steve Brine's first engagements with the sector will be to address the rise in violent crimes in pharmacies, including discussing C+D's own findings.
In a letter sent to the National Pharmacy Association (NPA) last month Mr Brine said he is "liaising with Home Office colleagues" about the "recent spate of violent crimes" in pharmacies.
Mr Brine said he is "look[ing] forward" to meeting the NPA, "to get to know more about" the organisation, and discuss the NPA's "very understandable concerns" around the rise in crimes affecting community pharmacies.
Minister will discuss C+D's findings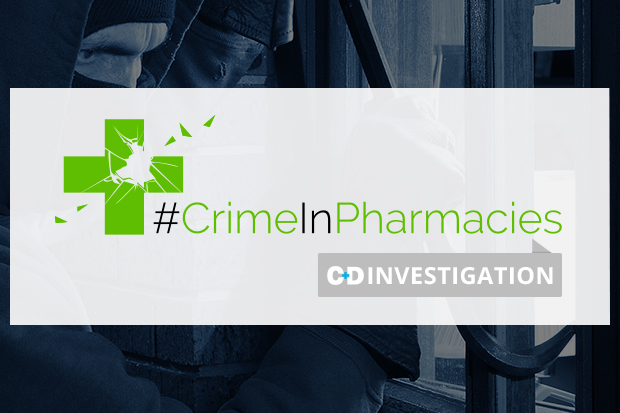 NPA chairman Ian Strachan said C+D's investigation into crime in pharmacies across the UK – set out in an interactive map – "will inform" the meeting with Mr Brine.
"We are growing increasingly concerned about the number of thefts, burglaries and violent crimes suffered by community pharmacies," Mr Strachan told C+D. "We are grateful to C+D for its work around this area."
Yesterday, C+D exclusively revealed the extent and severity of crimes pharmacists and their staff are facing. Across the 35 police authorities that provided data to C+D, there were 291 cases of violent crime – including incidents of arson – in pharmacies in 2016.
"Regrettably such attacks take place all too often," Mr Strachan said.
"The nature of the pharmacy business coupled with its prominent, but very necessary, position on our high streets means it can often be an attractive target for criminals."
Mr Strachan also said he was pleased with the "favourable response" from Mr Brine, and will use the meeting "to discuss how community pharmacy can be better protected".
Pharmacy minister is "challenging role"
In his letter to the NPA, Mr Brine said "it is a privilege" to join the Department of Health. He admitted that becoming minister with responsibility for pharmacy "is a challenging and new role" for him, "but one that I look forward to taking up".
Mr Brine has remained silent towards the sector since his appointment in June.
In an open letter to the minister, published last month, C+D editor James Waldron urged Mr Brine to "make his mark" by "pushing for a funding framework" for pharmacy that is "fair, realistic and sustainable".
You can read Mr Waldron's full letter here.

Use C+D's interactive map to find out how many crimes took place in pharmacies in your area in 2016.