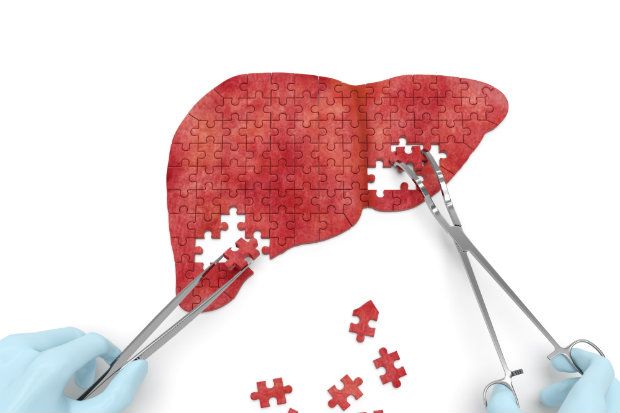 From this CPD module on liver disease you will learn:
The structure and role of the liver
What liver disease is and its symptoms
How liver function is determined and the common measurements involved
Download this module - this includes the 5-minute test - here.
As the largest solid organ in the body, the liver holds approximately 13% of the body's total blood volume and has over 500 functions. It is situated below the diaphragm, and above and to the right of the belly button. It weighs around 1.8kg and 1.3kg in the average male and female respectively.
The liver has a unique blood supply, as it is the only organ to receive both venous and arterial blood – via the portal vein and the hepatic artery. It receives
Want to read more?
Subscribe to Update Plus to continue reading our CPD content
Why Buy Update Plus
Update Plus
In-depth clinical modules with a bespoke CPD write-up
Practical approach
Pharmacy-based clinical scenarios ask "what would you do?" and provide expert advise
Podcast
Top up your clinical and practical knowledge on-the-go with our downloadable podcasts
Picture quiz
Use of interactive picture quiz to refresh your knowledge of various conditions