From this module you will learn:
The importance of effective patient counselling
Whether counselling skills can be learned
Where to find sources of support for you and your staff
Strategies for how to counsel your patients
Download this module - this includes the 5 minute test - here.
As a member of a pharmacy team, one of your main roles is to counsel patients. This can be for a variety of reasons, including:
giving advice on over-the-counter (OTC) medicines
supporting patients who are starting new prescription medications
guiding customers to make healthy lifestyle changes.
At times, you may become distracted by the day-to-day running of the pharmacy and, on occasion, may fail to take the time needed to ensure that our patients are getting the best advice and support from us. 
It is important to remember that counselling our customers will help us to build a strong relationship with them. This will help to achieve better long-term health outcomes and will encourage patients to come back to you time and time again because of a high level of trust.
What is the primary aim of counselling in pharmacy?
The primary aim of counselling is to support patients to get the most from the treatments and products they obtain from their pharmacy. As pharmacists, you are very familiar with the medications you dispense and the products you sell – however, this is not the case for the majority of the public.
Many people visiting a pharmacy may be collecting a medicine for the first time. So it is imperative that you give them the most appropriate advice and counselling, ensuring that they leave your pharmacy confident about their treatment plan.
The NHS campaign No decision about me, without me, launched in 2013, is about shared decision-making. It involves pharmacists and other healthcare professionals working with the public to support them to make decisions that promote positive health outcomes.
This can only be achieved by providing thorough counselling and giving patients an opportunity to ask questions. When patients are fully informed, they are able to make better decisions about their own care.
Can counselling skills be learned?
While at university, pharmacy students learn counselling skills in a number of ways. Lectures support their understanding of particular clinical topics, giving them the underlying knowledge they require. Role-plays and simulated sessions are then used to allow students to apply their knowledge to scenarios that mimic real life. This approach feels safe and allows students to make mistakes and learn from them without causing patient harm.
In addition, they attend a number of community pharmacy placements. This allows them to document examples of when they have been involved in patient counselling and complete a CPD cycle on what they have learned.
The pre-registration year is often a steep learning curve for students, particularly when it comes to counselling skills. Having only practised patient counselling in role-play scenarios at university, students are now expected to provide advice and support on a whole range of health and wellbeing topics. During this time, they really need the support of their tutor and other pharmacy staff to bring them up to speed quickly.
Once fully qualified, pharmacists may feel they have all the knowledge and skills required to deliver effective counselling to patients. However, this is not always true, and there may be times when patient counselling does not go as well as you would have liked.
When this happens, reflect on what did not go well. Discuss this with colleagues and ask their advice on how they would have dealt with the same situation. Never be afraid to admit your mistakes. Instead, take all the learning opportunities you can and use these to become an even better pharmacist. 
Sources of support when counselling patients
Pharmacy mnemonics
Memorable mnemonics help us to ensure that we have all the information we need in order to best support our patients. One good example is WWHAM: 
Who is the patient?
What are the symptoms?
How long have the symptoms been present?
Action taken so far?
Medication being taken?
Of course, these memory aids need to be incorporated into normal conversation as opposed to going through one letter at a time.
Patient information leaflets
With an abundance of new medications
and products constantly coming onto the market, it can be a huge challenge remembering all of the counselling points associated with each of these. Fortunately, you do not have to know everything.
Patient information leaflets are great sources of advice, particularly if used when counselling patients. They can provide useful prompts should you forget to mention something, and they can allow the patient to review what they have discussed with you.
Pharmacy support staff
Delegation is a key skill required by pharmacists. The General Pharmaceutical Council's standards of conduct, ethics and performance tell us that we must be able to delegate to those within our teams who have the appropriate competence level to carry out the task we need them to do.
While you may be the responsible pharmacist, you have a valuable resource in your support staff. It is essential that all of the people working in your pharmacy are adequately trained on the healthcare counter. Any new staff member should start a health assistant's training course within their first three months.
Barriers to counselling
Patients in a rush
Sometimes patients may be in a hurry and reluctant to accept any counselling. In this instance, remind the patient that you only need a very short amount of their time.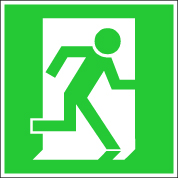 If this does not persuade them to stay, make sure they are aware of the patient information leaflet that comes with their medication. Ask them to have a read through it and ring you if they have any questions.
Patients who do not see the benefit of counselling
If a patient is taking a regular repeat medication, or has just seen their GP, they may not feel the need to be counselled by a pharmacist.
Of course, a key component of the repeat dispensing framework in England is that pharmacists must speak to patients each time they come in for a repeat prescription, to ascertain whether they are on any new medication or whether their condition has changed in any way.
Pharmacists need to help patients see how our role differs from that of their GP and how, by working together, you can all help them to get the most from their treatment regimens.
Patients may be keen to please us
Often a patient will not want to disappoint you by, for example, not taking a medicine correctly or not following healthy-lifestyle advice. Bear in mind that how you ask certain questions can unintentionally influence a patient's responses.
For example, if during a smoking cessation consultation you ask, "You don't smoke any more, do you?" the automatic response from the patient will likely be "No". Not only is the question leading, it also implies that you would be disappointed if they were still smoking.
You should consider rephrasing the question to "Lots of people struggle to quit smoking and occasionally have a cigarette while still trying to give up, has that ever happened to you?" This can reassure the patient that you have experience of supporting people through the challenges of behaviour change, and that you will understand if they have relapsed.
The barriers of language and jargon
The UK population is very diverse, with a proportion of the population for whom English is not their first language. This can pose problems when counselling patients, as your advice may get lost in translation. It is important to consider the ways you can support these patients.
You, or members of your staff, may speak multiple languages. While this can be beneficial, you need to be sure that the translation is accurate and gives the patient the information you want them to have.
Other language barriers may include the use of scientific or medical jargon that patients do not understand. It is essential that you use commonly understood terms when counselling patients. This will ensure that they fully grasp your advice and are able to follow it correctly.
Where should you counsel your patients?
Consider where you counsel your patients. Someone's health is a sensitive and confidential issue for them and they do not want everyone in the pharmacy to overhear the advice you are giving them.
Counselling for advanced and enhanced pharmacy services must be delivered in a consultation room. OTC advice and prescription counselling can be offered in the main pharmacy area, but you should ask the patient if they are happy to discuss their health needs at the counter, or if they would like to go to a quiet area or consultation room.
Remember, let your staff know if you do go to the consultation room. You do not want to be disturbed when discussing patients' private health matters.
Consider a chaperone
As the role of the pharmacist evolves to include the delivery of more clinical services, it is important to consider the place of a chaperone. A number of enhanced pharmacy services involve intimate or physical examination (eg NHS health checks), which may place you
at risk of accusations of misconduct.
A chaperone policy gives your patients the opportunity to bring someone into the consultation room with them. The patient does not have to have a chaperone, but you must offer this to them.  A chaperone can be a friend or family member of the patient, or a member of your staff. Their role is to provide support to the patient, potentially acting as an interpreter, and also acting as a witness to what happens during the consultation.
Making yourself approachable
Patients often want to speak to the pharmacist, but are reluctant to disturb them if they appear busy in the dispensary. However, this should not be the case. With the expanding roles of pharmacy support staff – which now includes accuracy checking technicians – the pharmacist should be 'front of house', using their knowledge, expertise and skills to best support their patients.
You should be one of the first people the patient sees when visiting the store. You should appear friendly, open and willing to provide any advice and support needed.
You should also engage in active listening. Techniques to demonstrate this to patients include:
nodding your head in agreement when the patient is speaking
maintaining eye contact
paraphrasing and summarising what the patient has said to show them that you have heard and understood them
asking appropriate questions. 
These techniques build trust and help develop relationships between you and your patients.
It will also help patients to appreciate the important role that pharmacists play within the NHS, and encourage them to champion you as the key source of advice for health and wellbeing issues.
Reflection
Reflect on a time when you delivered patient counselling that did not go as well as you had planned. What did not go well? If you could counsel the patient again, what would you do differently? If you are unsure, ask colleagues how they might approach the same situation.
As a profession we can all learn from each other and gain valuable skills that make us all better able to help our patients. Apply what you have learned in your practice straight away. The sooner you get started the sooner it will become a habit, giving you more job satisfaction and giving your patients a better pharmacy service.
Reflect What resources are available to help pharmacists improve their counselling skills? What barriers to counselling might pharmacists encounter? How can pharmacists make themselves more approachable?
Plan This article discusses counselling in pharmacy and includes information about its aims; improving counselling skills; barriers to counselling and advice about where counselling should take place; and how to make yourself more approachable to patients.
Act Reflect on your own counselling skills, think about consultations that went well and those that were not so successful, and discuss with your peers about how counselling skills can be improved.
Make sure your counter staff are confident in their knowledge and abilities when giving patient advice – and organise extra training if it is required.
Find out about resources you and your staff can use to improve your counselling skills,
for example:
•   Centre for Pharmacy Postgraduate Education (CPPE) at tinyurl.com/counselling1
•   The Learningpharmacy.com at tinyurl.com/counselling2
•   Consultation Skills for Pharmacy Practice at tinyurl.com/counselling3
•   ResourcePharm at tinyurl.com/counselling4
Evaluate Have you improved your counselling skills? Do you know where to find sources of information to help you and your patients during a consultation?