This article was correct at time of publishing (April 30). To keep up with the latest information please visit our COVID-19 hub
Community pharmacy staff are among the key frontline healthcare workers putting their health and lives at risk as the nation's COVID-19 lockdown continues.
Daily interactions with the public have led to many pharmacy staff showing symptoms of the virus themselves, meaning they have to self-isolate at home.
This is leaving many pharmacies operating with serious staffing shortages. Lloydspharmacy chief executive, Toby Anderson, revealed on April 15 that 2,500 members of his staff were self-isolating, equivalent to more than 20% of the chain's entire workforce.(1)
Here are some tips on what managers and pharmacy owners can do to recruit new staff during the pandemic while adhering to social distancing guidelines.
Virtual interviews
Interviewing via video call would enable the initiation of a recruitment drive at a safe distance. If you are advertising for additional staff then it is likely that not every applicant will be right for the role, so it is better not to expose them or your team to the risk of spreading coronavirus by inviting them into the pharmacy for an interview.
iPhone or iPad users can access Facetime to videochat, and WhatsApp is free for anyone with a smartphone to download. Skype and Zoom are alternatives for those without smartphones or who prefer to videocall via their PC or laptop (these apps are, of course, accessible on smartphones as well).
If you are interviewing this way, bear in mind that some people may be intimidated by the technology, whereas others who are familiar with it might end up being too relaxed. There are a few ways you can mitigate these issues:
You and your candidate need to make sure you know how the technology works – and that it's working on the day – so do a test run if either of you are unsure.
Choose a quiet location for the call so that you won't be disturbed, which might mean doing this after hours or at home. If possible, have a plain background behind you, and ensure that you're not displaying any noticeboards or charts with patient or business information.
Open with some informal conversation to put the candidate at ease.
At the end of the interview be clear about when they can expect to hear from you next about how the process may move forward.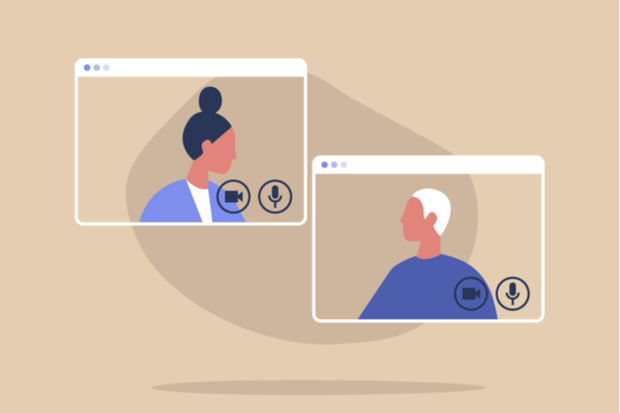 Employing someone on the temporary register
To speed up finding someone with the right expertise, the General Pharmaceutical Council (GPhC) has temporarily re-registered thousands of former pharmacists and technicians to boost pharmacy's frontline response to the COVID-19 pandemic.(2)
If you want to employ one of these professionals, the regulator's guidance requires that you must ensure:(3)
the person's name appears on the temporary register
you carry out appropriate identity checks
all staff have the right knowledge, skills and competence for their role
all staff have appropriate indemnity insurance.
Background checks
When you find a suitable candidate there may be some standard reference and background checks you need to carry out. Some of these have been temporarily adjusted due to COVID-19 to make them easier for employers to do.
For example, as of 30 March 2020, Right to Work checks can now be conducted over video calls and candidates can email you their scanned documents or a photo of documents for checks rather than sending originals.(4)
Similarly, the Home Office and the Disclosure and Barring Service (DBS) have agreed to provide DBS checks and fast-track emergency checks of the Adults' and Children's Barred Lists free-of-charge. This applies to health and social care workers recruited to provide care and treatment of COVID-19 in England and Wales, including some NHS volunteers.(5)
And if you want to recruit or co-ordinate volunteers, the Royal Pharmaceutical Society has produced guidance on suitable tasks or roles, and the skills or experience they need.(6)
Locum ethics
Locums remain a vital additional source of help, and the GPhC has said it will take a dim view of those who collude with other locums to charge vastly inflated rates.
The regulator clearly states that: "Profiteering to take selfish advantage of the current challenging situation risks bringing the profession into disrepute at a time when public confidence generally is so fragile, and so important."(7)
Settling in
Starting a new job can be unsettling at the best of times, and more so under these extraordinary circumstances. If you have new members joining your team, keeping in touch with them prior to their start date, and then ensuring they have as smooth a start as possible will help them feel welcome and valued. Now, more than ever, regular communication with your entire team will ease any anxiety and help everyone do the best job they can.
Further information can be found at:
References