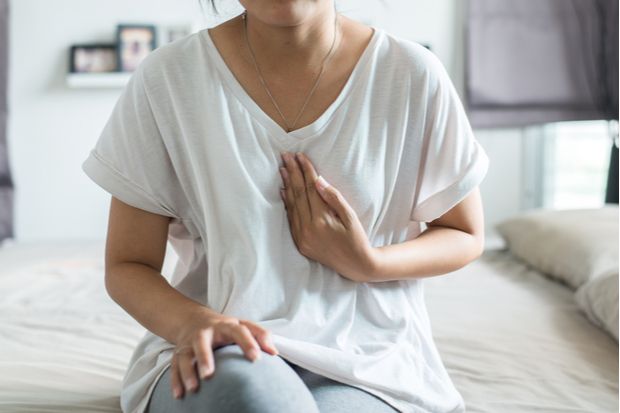 Gastro-oesophageal reflux disease (GORD) is the reflux of gastric contents into the oesophagus, causing symptoms severe enough to affect quality of life.(1) Symptoms commonly experienced with GORD include an unpleasant, burning feeling behind the breastbone (heartburn), regurgitation and a sour/bitter taste in the throat.
Patients may also experience recurring cough/hiccups, hoarse voice, bad breath, bloating and nausea. Symptoms are usually worse after eating, when lying down and bending over.(2) GORD can in turn lead to inflammation of the oesophagus (oesophagitis).
Almost 100 different drugs are known to cause oesophageal damage. This can be from initiation of reflux or from direct damage to the oesophagus by the drug.
The most common medicines responsible include:
antibiotics (eg tetracyclines, doxycycline)
bisphosphonates
iron supplements
ascorbic acid
potassium supplements
non-steroidal anti-inflammatory drugs (NSAIDS)
nitrates and calcium channel blockers
theophylline
benzodiazepines
anticholinergics
Want to read more?
Subscribe to Update Plus to continue reading our CPD content
Why Buy Update Plus
Update Plus
In-depth clinical modules with a bespoke CPD write-up
Practical approach
Pharmacy-based clinical scenarios ask "what would you do?" and provide expert advise
Podcast
Top up your clinical and practical knowledge on-the-go with our downloadable podcasts
Picture quiz
Use of interactive picture quiz to refresh your knowledge of various conditions