The Edinburgh branch – in Crighton Place – had a sign in its window last month (February 17), notifying customers that it had closed for parts of the day "due to a lack of organisation from our head office".
The sign (pictured below) also advised customers to call Lloydspharmacy's head office "if [they] would like to make a complaint".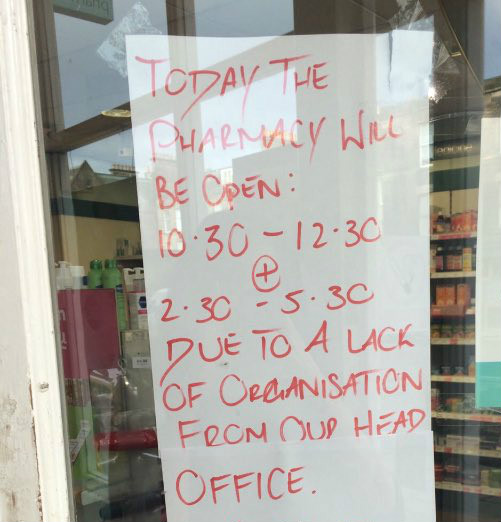 Lloydspharmacy area manager David Padkin told C+D on Monday (March 5) the branch "is subject to an internal investigation", after failing to follow the multiple's procedures.
"When any of our pharmacies are unable to provide pharmaceutical services due to unforeseen staffing circumstances, we have a process whereby our teams seek support through various channels – their line manager, area manager, cluster team and superintendent's office," he explained.
"In the regrettable situation where a pharmacy is unable to provide pharmaceutical services and has to close, our process includes signposting patients to the nearest pharmacy or to their GP.
"On this occasion, our process was not followed," he added.
The multiple is taking "the matter very seriously" and is "very sorry that patients and customers have been inconvenienced", Mr Padkin stressed.
The Crighton Place branch declined to comment when C+D contacted them.