There are now 61 nurse clinics located in Superdrug stores offering specialist health services, such as travel vaccinations, sexual health testing and two branches offering a "skin renewal service" – which includes Botox and dermal fillers from £99.
Overall, Superdrug's more than 200 pharmacies and online doctor service, "which dispenses products direct to customers' doors or nearby stores", saw strong growth in 2018, the multiple said in its annual report published today (June 17).
This was "supported by performances across wellbeing categories, including smoking cessation products and vitamins".
Superdrug introduced its aesthetics treatment service to a branch in central London last August, in response to what it said was growing patient demand. Four months later, it was prompted by NHS England to introduce mental health checks for its Botox patients, to do more to protect customers from body image pressures.
The service has now been extended to another store in Manchester, Superdrug told C+D.
Revenue up, but profit falls
Revenue for 2018 was £1.28 billion, an increase of 3.3% on the previous 12 months. This was "driven by sales from...stores and the benefit of 23 new stores open[ing]", it said.
C+D has asked whether the 23 new stores – as well as the 13 branches it closed during the same period – include any pharmacies.
However, operating profit for the group fell 4.5% from £99.7m in 2017, to £95.2m in 2018, which Superdrug attributed to "inflationary pressures".
Expanded beauty offering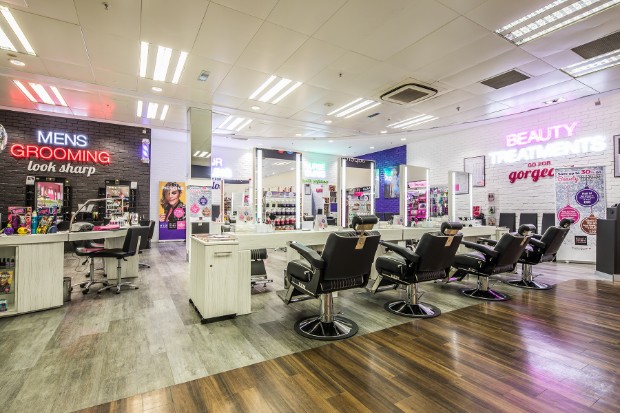 In 2018, Superdrug expanded its beauty service offering, introducing nail bars to 100 stores and brow and lash bars to 330 stores.
A new "beauty studio format" was developed for retail parks and larger shopping centre stores, while sales of Superdrug's own brand vegan beauty and toiletry products rose 25% in a year.
Following its 2016 'shade of beauty' campaign, which aims to offer more products for men and women of colour, sales of these products grew more than 80% in 2018, while sales of its bronzing products grew 29%.
Future strategy
Superdrug acknowledged that the UK health and beauty market remained challenging in 2018, but said growth "continued to be driven by those retailers who could blend new product development with innovative and exciting in-store environments, partnered by a modern and flexible online offering".
The company's pharmacy services are "an important part of the customer offering", it added.
Peter Macnab, CEO of Superdrug's parent company A.S. Watson Health and Beauty UK, said: "Our strategy for 2019 is to ensure we are offering all our customers everyday accessible health and beauty, giving them the...services they need in a vibrant and friendly store environment."