Mr Zahawi attended Avicenna's Lewis Grove Pharmacy last Friday (March 19), where he was vaccinated along with Nikita Kanani, medical director of primary care at NHS England.
Avicenna chairman and pharmacist Salim Jetha told C+D the appointment had come as a surprise on their first day of operating the vaccination clinics.
"It came as a shock – I wasn't expecting him," Mr Jetha said.
Receiving the minister "made me feel great, because [it means Mr Zahawi] endorses pharmacy as a frontline profession, in terms of delivering the jab. It is a great thing for the [sector] for him to come here and get publicly jabbed at [a] pharmacy", Mr Jetha added.
Mr Jetha explained that he had received a call that morning, asking if he had a slot available for the minister. Later that day, Dr Kanani and Mr Zahawi arrived at the pharmacy with a photographer.
"The main purpose [of their visit] was to promote [the safety of the] Oxford/AstraZeneca [vaccine]. Secondly, [it was] an endorsement, in my opinion, of pharmacy, that we are helping in the vaccination programme," Mr Jetha said.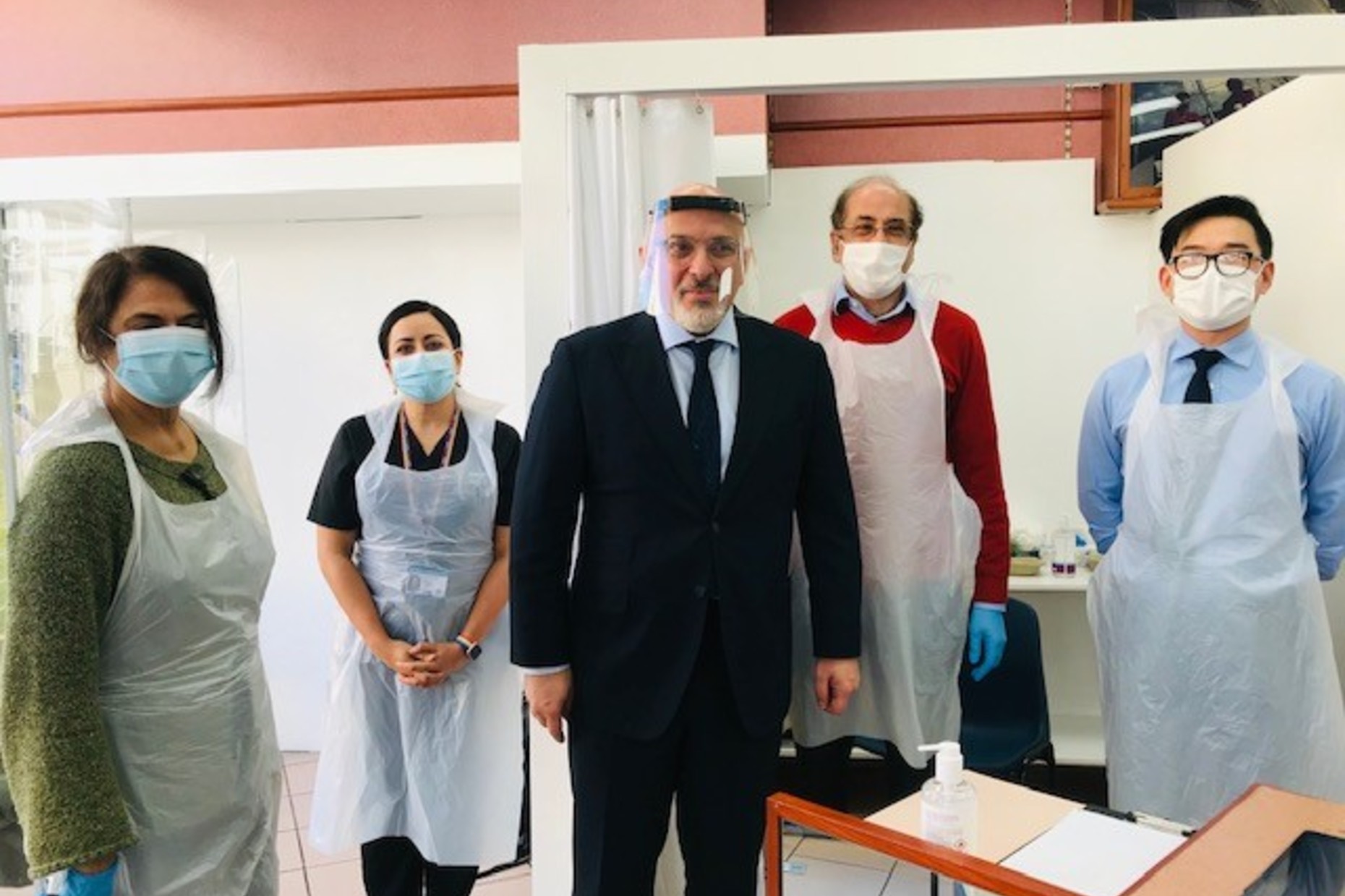 From left to right: Azmina Jetha, dispenser/practice manager, Nikki Kanani NHSE&I director of primary care, Nadhim Zahawi, vaccines minister, Salim Jetha, Avicenna chairman and pharmacist, Victor Truong, Lewis Grove Pharmacy pharmacist
On the same day, Prime Minister Boris Johnson visited St Thomas' Hospital in central London – where he was treated for COVID-19 last year – and received his first dose of the Oxford/AstraZeneca vaccine. There Mr Johnson said he "cannot recommend it too highly".
Mr Jetha believes the two visits were part of a campaign to "assure the public that the Oxford/AstraZeneca [vaccine] is safe to take", following some fears over its efficacy.
Asked what Mr Zahawi told him, Mr Jetha recounted: "He said it was a nice centre and he thanked us for helping in the vaccination programme."
C+D has approached the DH for comment from Mr Zahawi.
Are you or your pharmacy involved in the COVID vaccination programme? Share your experience with fellow pharmacy professionals on the C+D Community.