The service will be "up and running in three or fourth months" and will use the technology the multiple has built for its hub-and-spoke dispensing model, launched earlier this year, Chris Ellett told C+D last week (October 13).
"If we're going to do an online repeat prescription [service], then the best way to fulfil that is using our hub-and-spoke system, rather than individual stores," Mr Ellett said.
Due to the "consumer expectation" created by the financial and retail services, "more people will want [online repeat prescriptions] for their medication", he predicted.
"It's important that collectively as an industry we face [up to] this for customers and patients, with products they need and want, through the channels they want," Mr Ellett said.
Hub-and-spoke "progressing"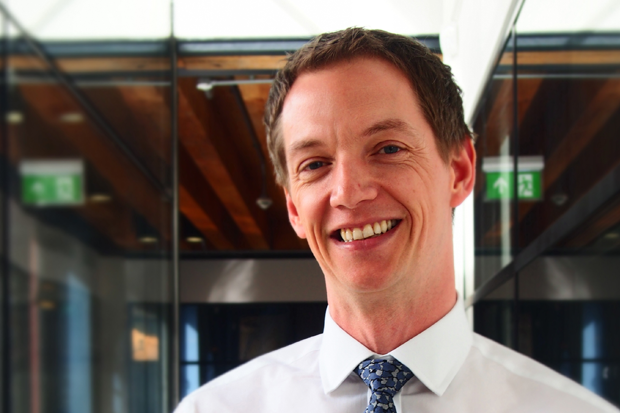 The multiple's hub-and-spoke strategy – exclusively revealed by C+D in April – is "progressing", with more branches going live last week, he said.
"We have had to rejig one or two things," Mr Ellett explained. "We wanted to move to an online pharmacy relatively quickly and do things in parallel."
Well aims to bring the 780-branch chain "into the digital" age, which is "driven by consumer expectation", he added.
"Pharmacy hasn't done that sufficiently well – as an industry we need to wake up and face that," he said.
Patient safety paramount
Mr Ellett said the multiple is "doing quite a lot of work responding to what's coming up next year".
"Patient safety is the most paramount thing we do in a pharmacy business," Mr Ellett said. "[We are] making sure all our systems are fully compliant with existing data protection and regulation that comes out next year."
He stressed that Well would "not do anything with any bit of [patient] data" without the "full and transparent consent from those who use our products and services".
"We would like to think that when we launch this, we can be the most trusted pharmacy in terms of holding and managing an individual's data," he added.
"The first thing is to start small and trial [the online pharmacy] with trusted patients and colleagues, and make [sure] what [we're] doing works and is safe."