Why Well Pharmacy is taking a lead from Amazon, ASOS and Deliveroo
Well reveals to C+D its strategy for digital expansion, and how it plans to bring the same level of customer service as the internet's retail giants
"Pharmacies have ignored the digital era for too long. It's time to embrace it." This was the bold claim made by Well in April 2017, when the multiple set up Well Digital, an in-house tech start-up operating within its business model.
Since then, the multiple – the third largest in the UK – has launched an online prescription service, trialled an iPhone app across England that enables volunteers to order one-off and repeat prescriptions, and continued its deployment of a hub-and-spoke dispensing model across its 780 stores.
On Tuesday, Well also launched a digital subscription service called "Eddie", for patients to order monthly supplies of Viagra Connect without having to speak to a pharmacist.
C+D spoke to Chris Ellett and Dan Sheldon, Well's transformation director and head of digital, respectively, about what the multiple hopes to achieve from its online strategy.
Amazon is "the benchmark"
Both Mr Ellett and Mr Sheldon say they take inspiration for Well's digital and online strategy from other industries, in particular the retail sector.
"I've heard a lot [of people say] that healthcare is different, and that [certain things] might work in retail but healthcare is [more] complicated," Mr Sheldon says. "I think that's partially true. Pharmacy is different – but it's not that different. Some of the core needs that customers have are consistent across sectors."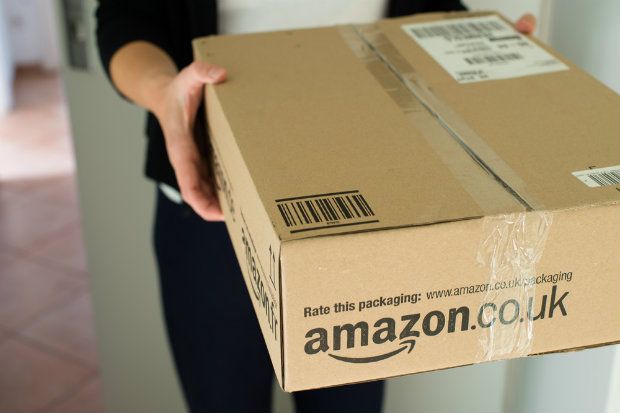 Mr Sheldon says Well Digital is based on the belief that "there is no service in the [pharmacy] market right now that offers [what] you would expect from a modern retail experience. So if you think about Amazon, ASOS, or Deliveroo, those are the kind of benchmarks for us – not existing online pharmacies."
Mr Ellett insists that by failing to provide the customer-centric service offered by "businesses elsewhere", the sector is "letting patients and customers down" as "people want choice".
"Consumers…are going to other businesses and getting a very different type of experience than what we're giving in pharmacy at the moment," he argues.
Pharmacy's online sales "lagging behind"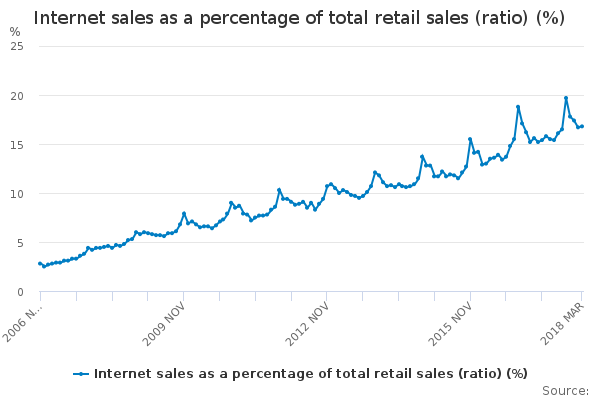 The upward trajectory of internet retail sales (shown in the graph above, from the Office for National Statistics) serves as an important model for Well. Mr Sheldon estimates that around 0.5% of community pharmacy's total sales are online, compared with 16.8% of total retail sales.
This means that compared to the retail sector, pharmacy is "seriously lagging behind", Mr Ellett says.
He predicts the online pharmacy market will expand in the coming years, by which time: "I just cannot imagine that [only] half a per cent of the market is going to be online."
However, Mr Ellett believes community pharmacy's slow online uptake gives the multiple an opportunity to get ahead of its competition. "We're so fortunate that pharmacy has got in there as late as possible," he says. "Nobody has really dipped their toe in the water."
Pharmacy2U a "serious" player
A notable exception is Pharmacy2U, which Mr Ellett claims has an online prescription service bigger than Boots or Lloydspharmacy "by some distance". Typically these multiples' online offering is "really small, relative to the size of their business", Mr Ellett says, adding: "It feels a bit like a token gesture."
Even though C+D revealed earlier this year that Pharmacy2U made a loss of £20 million in the past financial year, Mr Ellett says the company "obviously has quite a lot of ambition, because they believe this market is growing", and adds that Well "believes quite similarly in that".
It's clearly a view shared by Pharmacy2U's funders, who invested a further £40m into the company in March to "rapidly grow" its repeat prescription business.
"If we don't do it, somebody else will"
Mr Ellett says community pharmacy's resistance to change is a "choice", which is "self-induced".
"This isn't about regulation or the government stipulating" that the sector moves online, Mr Ellett argues. "This is pharmacy choosing to do it one particular way – and it's time to change that."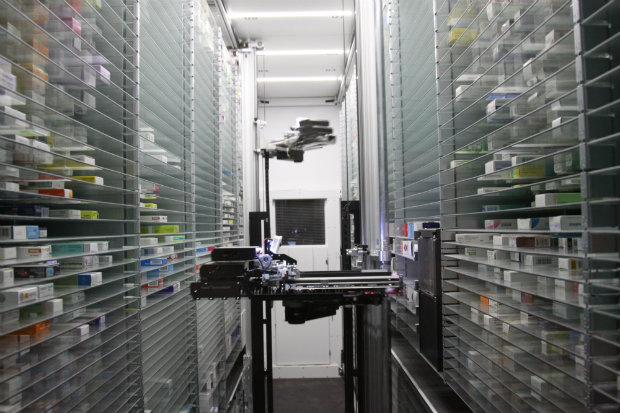 Mr Ellett says that while some may feel existing community pharmacy business models are "too difficult to change", he believes the sector faces a stark choice about whether to implement cutting-edge technology, such as automation. "Whether you like it or not, it's going to happen and if we don't do it…somebody else will," he says.  
Role of the pharmacy
Despite Well's focus on its digital strategy, both Mr Ellett and Mr Sheldon are certain that bricks-and-mortar stores will continue to have a crucial role in the multiple's business model because, as Mr Ellett says: "You can't get a flu jab through some piece of technology at home."
But, he argues: "What we can't deliver is a brilliant, seamless customer experience online, and then [let] it be really clunky in-store." So Well stores will be "re-engineered", Mr Ellett reveals, as currently the pharmacist is "probably furthest away from the customer", despite being "the person that needs to be closest".
He hopes this will "encourage people to want to come into pharmacies, rather than going to a GP about a cough and a cold, because pharmacies can deal with it a bit better".
To this end, Well's implementation of technology will extend into its branches, to create a "seamless online-offline experience" across its stores, websites and apps. The aim is to use technology to "take the burden [and] the non-value-added activities away from staff, so they can focus on spending time with customers", he adds.
Mr Sheldon says combining these different aspects of the pharmacy business will ensure the multiple achieves its strategic aim for both its digital and its bricks-and-mortar offerings: to have "more customers with more choice".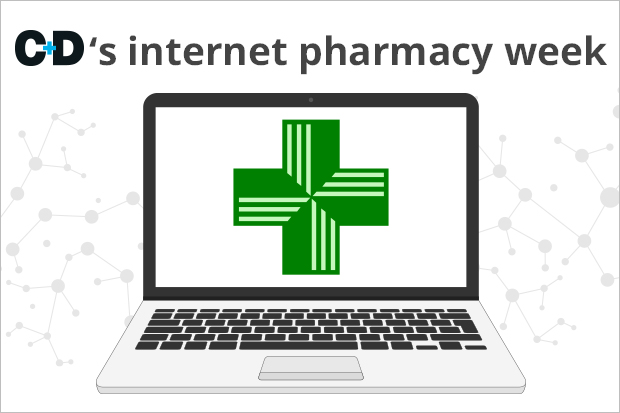 In March, C+D spent a week exploring the world of online pharmacies. Read all the coverage here.