Chancellor remains tight-lipped on how £20bn NHS fund will be spent
Chancellor Philip Hammond has not confirmed whether community pharmacy will receive a share of the £20 billion yearly boost to NHS England's funding.
Prime Minister Theresa May announced in June that the budget for NHS England will increase by £20.5bn a year for the next five years. When asked by C+D whether community pharmacy will be allocated some of this money, the Department of Health and Social Care said at the time: "We will need to await the autumn statement for further details."
However, in his autumn budget announced this afternoon (October 29), Mr Hammond did not divulge the full details of how this money would be spent across the NHS, promising this would be set out in an NHS 10-year plan to be published "shortly".
The "number one priority" of the British people is the NHS, so money for the health service should be spent on "the frontline and for the improvement of services", the chancellor said this afternoon.
In a "sneak preview" of the plan, revealed as part of his budget announcement, Mr Hammond said the government will invest £2bn into mental health services, including a new mental health crisis centre, providing support in every A&E unit in the country, and a 24-hour mental health crisis hotline.
Will Brexit affect the NHS funds?
Mr Hammond told Sky News that today's budget is based on the assumption that the UK will secure a deal ahead of Brexit, and a new budget will have to be drawn up if the UK leaves the EU without a deal.
However, health secretary Matt Hancock told BBC Radio 4's Today programme that the NHS will receive the £20bn funding "irrespective" of how Brexit plays out.
Business rates relief and high street fund
Mr Hammond also announced a cut to business rates by a third for 'small retailers' – those with a "rateable value" of £51,000 and under.
A £675m fund has been released to reinvest in Britain's high streets, and the Treasury suggested bids from local authorities for this money could include investment in infrastructure, or local transport.
"No reason pharmacy shouldn't receive share of £20bn"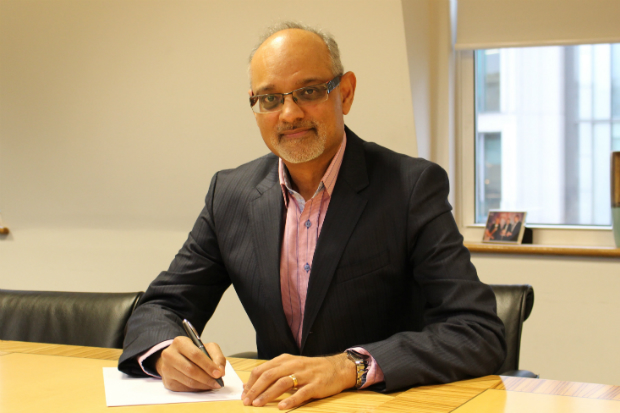 Speaking to C+D this morning ahead of the budget, chartered accountant Umesh Modi said: "Community pharmacies – along with all the small and medium-sized businesses – could do with some help from the chancellor this afternoon."
He welcomed the £20bn extra funding for the NHS, "as long some of it also filters down to community pharmacies".
"And there is no reason why it shouldn't, as contractors are very willing to help and work with hospitals and local surgeries to take on some of the workload from busy doctors," Mr Modi stressed.
He also welcomed the proposed cuts to business rates and the government's pledge to invest in high-street retailers.
"Increased business rates relief is an absolute must to bring about a level-playing field with the online and internet companies.
"The high street is getting decimated and the government needs to recognise this and do something about it," he added. "It is still not too late to save our high streets and towns, and the jobs that the high street retailers provide."
See below for C+D senior reporter Tom Cox's live Twitter coverage of the budget announcement.
Community pharmacy in the autumn budget 2018
Have budget cuts affected your pharmacy in the last 12 months? Is the picture different in Scotland, Northern Ireland and Wales? Take the C+D Salary Survey and tell us how community pharmacy across the UK is faring – complete the survey here.