BGMA: Concessionary prices are double what is charged by manufacturers
Concessionary prices are "on average" more than double the actual price charged by manufacturers, a representative body has claimed.
According to a survey of "around 80%" of British Generic Manufacturers Association (BGMA) members, concessionary prices for October 2017 were on average 2.5 times above the price manufacturers were charging for these products, BGMA chairman Peter Ballard said on Monday (February 12).
Generics manufacturers "do put prices up – particularly if there is a shortage – [as] we will spend more money getting the stock" to the UK, Mr Ballard told delegates during his presentation at Sigma Pharmaceuticals' annual conference in Borneo.
"It is necessary, so please don't give us too a hard time."
However, "the evidence and data show quite clearly that our price is significantly below the agreed concessionary price", he added (see image below). "That gives me some comfort."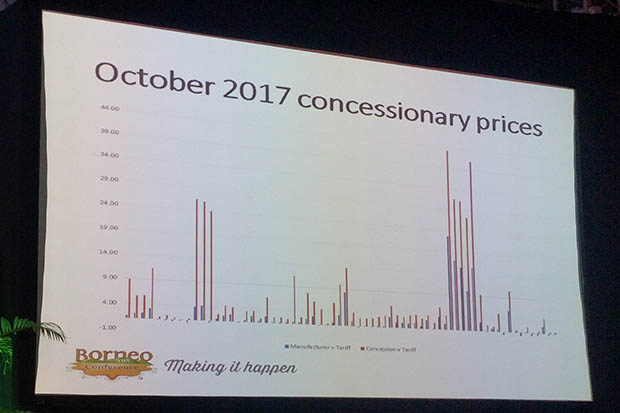 Where is the money going?
Prompted by a question from the audience on the "massive gap" between what manufacturers charge and concessionary prices, Mr Ballard said he "genuinely" could not say where the money is going.
"It is in the supply chain, somewhere between the purchase point from our members…and the reimbursement price as agreed as a concession price," he explained.
"We have some suspicions, [but] I genuinely cannot say."
"Point of instability"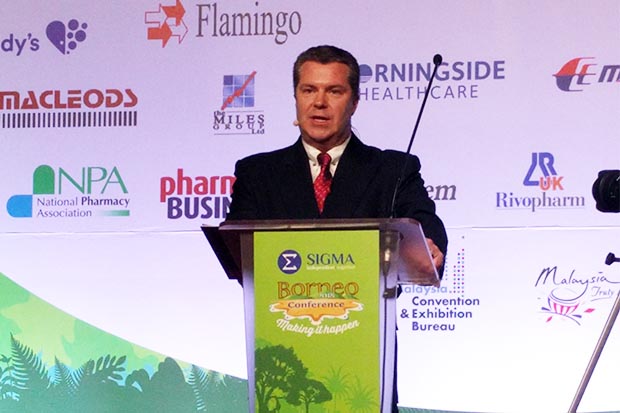 C+D reported in December that contractors in England were "highly stressed" waiting for November concessionary prices for items including levetiracetam, amlodipine and felodipine. Contractors were then left "sickened" by the final 53 prices, when they were announced on December 14.
Mr Ballard said that "the system worked pretty well until the end of last year, but it reached a point of total instability", which led to the "delay in setting the November prices".
The BGMA provides data to help "inform the negotiations" around concessionary prices between the Pharmaceutical Services Negotiating Committee (PSNC) and the Department of Health and Social Care (DH), he explained at the conference.
The DH confirmed to C+D last month that it is in discussions with PSNC, and had contacted the BGMA, about a revised methodology for setting price concessions.
Shortages should start "abating"...for now
In October, PSNC said it had received "several thousand" reports from contractors struggling to secure supplies of generics. Price rises were "initially triggered" by the closure of a Bristol Laboratories manufacturing site in Luton, and a Dr Reddy's site in India, the negotiator said at the time.
In his presentation, Mr Ballard said his organisation is "working very closely" with the DH to "mitigate the risks to patient supply" following the shortages.
"We're getting close to a stage where the gap is pretty much filled, and the shortages should abate."
However, many of the factors that led to recent generics supply issues still exist, including an approaching Brexit, the "collapse of the pound", and the implementation of an EU anti-counterfeiting law – which will also see all pharmacies required to scan medicines at the point of dispensing – in 2019.
"It's worthwhile reflecting on the perfect storm that caused recent [supply issues], and wonder if [this] might be repeated," he said during his presentation. "Many elements are still the same."
Pharmacists do a "fantastic" job
Mr Ballard stressed that "the NHS could not survive without generics [and] pharmacy".
"What you guys do in driving down prices and managing competition, enables the NHS to save £13.5 billion a year, which is fantastic," he told delegates.