Judges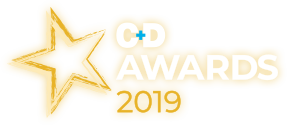 Judges
May 21st
InterContinental O2 Hotel
London
Judges
The C+D Awards are judged by an esteemed panel of industry leaders and experts who will be bringing their knowledge and respective skillsets to assess this year's shortlist and finalists.
This page is constantly being updated as more judges are approved to be part of the panel. Make sure you revisit it to discover more about our judges.
Judges 2019
Amit Patel
Chief executive, Pharmacy London
Chris Bonsell
Community pharmacist and locality lead, NHS Leeds clinical commissioning group
Chris Clarkson
Sales director, Ceuta Healthcare
Clare Kerr
Head of healthcare policy and strategy, McKesson UK
Elizabeth Lawless
Pharmacist clinical manager, The Health Dispensary
Gavin Birchall
Pharmacist and managing director, DOSE publishing
Haroon Mahmood
Relief manager, Well Pharmacy
Hitesh Patel
Chief officer, City and Hackney local pharmaceutical committee
Jay Badenhorst
Managing director and superintendent pharmacist, Whitworth Chemists
Leyla Hannbeck
Director of pharmacy, National Pharmacy Association
Mahendra Patel
English pharmacy board and assembly member, Royal Pharmaceutical Society
Marisa Maciborka
Pre-registration trainee, Bedminster Pharmacy
Mark Robinson
Former director, The Medicines Management Partnership
Michael Keen
Chief executive, Kingston and Richmond local pharmaceutical committee
Mike Holden
Principal associate, Pharmacy Complete
Michael Maguire
Managing director of Marton Pharmacy and chair of the local professional network for Durham, Darlington, and Tees
Olutayo Arikawe
Superintendent pharmacist, The Priory Community Pharmacy
Paras Shah
Pharmacist, Green Light Pharmacy
Raymond Anderson
Pharmacist and partner, Andersons Pharmacy
Robbie Turner
Director of pharmacy and member experience, Royal Pharmaceutical Society
Sandeep Khosla
Director of pharmacy, Medipharmacy
Sandie Hall
Chief officer, Tees local pharmaceutical committee
Sandra Gidley
Chair of the English pharmacy board, Royal Pharmaceutical Society
Stephanie Bancroft
Community pharmacist and local pharmacy forum lead for north-west London, Royal Pharmaceutical Society
Stuart Gale
Managing director, Frosts Pharmacy and Oxford Online pharmacy
Rhys David Llewellyn
Western Area Coordinator and Public Relations Officer.
Tandeep Gill
Divisional PMR implementation manager, Well Pharmacy
Tess Fenn
Former president, Association of Pharmacy Technicians
Tricia Kennerley
Vice president and director of international public affairs, Walgreens Boots Alliance
Victoria Bull
Dispenser, RP Healthcare, Eltham Pharmacy
Andre Yeung
LPN Chair - North Cumbria and North East England, NHS England