Our Sponsors
November 19, 2021 | InterContinental London - The O2
BECOME A SPONSOR
BECOME A SPONSOR
Interested in joining us in our mission to discover excellence in community pharmacy? We have a number of sponsorship and support opportunities to help you meet your business objectives.
SPONSORS
ADVANZ PHARMA
ADVANZ PHARMA is a specialty pharmaceutical company with a strategic focus on complex medicines in Europe. With an agile and experienced team, including direct sales, marketing and medical capability across many of Europe's major markets, the Company supplies, innovates and enhances the critical medicines patients depend on, ensuring continued patient access and improving health outcomes.
With its European network and its expertise in the anti-infectives and endocrinology therapy areas, ADVANZ PHARMA is an attractive partner when commercialising complex medicines in Europe.
ADVANZ PHARMA has an operational headquarters in London, an operations centre of excellence in Mumbai, commercial affiliates in North America, Europe, and Australia, and an established global network of commercial partners throughout the rest of the world.
For more information please visit https://www.advanzpharma.com/
AAH
AAH is the leading distributor of pharmaceutical and healthcare products serving pharmacies, hospitals and dispensing doctors nationwide. We deliver over 15 million items per week to more than 14,000 pharmacies and other healthcare organisations, operating from 14 local distribution centres. At AAH, we are passionate about providing expertise and support to our customers. The highest standards of customer care are at the heart of our values and we constantly strive to deliver the best possible service.We support our customers in a range of areas, from OTC, pharmacy services, business and marketing through to wholesale and technology.Our AAH Hub provides easy online ordering, live chat with the customer care team and the latest product availability, prices and promotions. For more information about AAH please visit aah.co.uk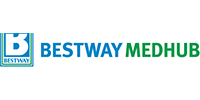 Bestway Medhub
Bestway Medhub is a short-line wholesaler supplying products and services to the independent pharmacy and dispensing doctor sectors, supporting over 3,000 customers across the UK. As part of the Bestway Group, the company has the backing of the largest independent wholesale business in the UK. Established in 2015, the business has grown significantly working to the values of being transparent, fair, and simple with a dedicated Field and Telesales team supporting customers day in and day out.
The business is led by Paul Insley, who sits on the Healthcare Distribution Association (HDA), a body that helps shape the wholesaling and distribution landscape to support the ever changing and challenging world of pharmacy. Bestway Medhub puts its values into action by offering simple net pricing with no minimum spend, no complicated surcharges, quotas or targets to hit. Ordering is made even easier through the online web portal giving customers 24/7 access and availability and the ability to view past orders and invoices. Bestway Medhub offer free next-day delivery from a highly automated 250,000 sqft warehouse in Stoke-on-Trent. If you are looking for a dependable wholesale, without the complications, then look no further: Bestway Medhub.
Johnson & Johnson
At Johnson & Johnson Consumer Health, we help more than 1.2 billion people live healthier lives, every day from their very first day. From protecting skin from the sun to soothing aches and pains, people have turned to our innovations for more than 130 years. Our portfolio of differentiated brands, including NEUTROGENA®, AVEENO®, LISTERINE®, BENYLIN® CALPOL® and NICORETTE®, combines the power of science with meaningful human insights to help people care for themselves and those they love.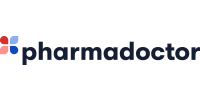 PharmaDoctor
PharmaDoctor is a champion of local pharmacies and their importance to the community. The UK's leading provider of Clinical Service Packages to pharmacies, we support more than 12,000 pharmacists nationwide. As pressure on the NHS increases, we're turning local pharmacies into alternative healthcare providers for much needed clinical services like travel vaccinations, women's and men's health consultations and skincare treatments. Using a suite of digital consultation platforms (with integrated PGDs and marketing support) called eTools, our partner pharmacies are reaping the benefit of increased footfall and fresh sources of revenue. We're helping put the local pharmacy back where it belongs.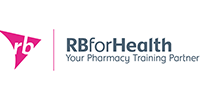 RB for Health
RB's dedicated training platform, RBforHealth is proud to be sponsoring the C+D Awards for the 13th year running. This year we are delighted to be supporting two categories again: Pre-registration Graduate of the Year Award and Training and Development Award. We have been delivering high quality training for over 20 years to suit individual learning needs, by providing a comprehensive and interactive range of platforms through an agile, blended learning approach. As a leading OTC manufacturer, RB is committed to helping develop the full pharmacy team, to become confident and empowered experts in healthcare. Our brands work on the frontline to ensure the latest health and hygiene information is as widely available as possible, and that our products can be found online and in store 24/7, from the biggest city, to the smallest village. This is our purpose: we exist to protect, heal and nurture in the relentless pursuit of a cleaner and healthier world.
Discover more about RB for Health
Teva
Our medicines are taken by millions of UK patients, and we are proud to be one of the largest suppliers of medicines to the NHS. We supply medicines to treat a wide range of diseases and conditions – from multiple sclerosis, asthma, cancer, migraine and Chronic Obstructive Pulmonary Disease, to pain relief, cholesterol reducers and antibiotics. Our UK headquarters and distribution centre is located in Castleford, West Yorkshire. We also have additional offices and facilities in Harlow, Eastbourne, Runcorn and Larne. Learn more about Teva UK at www.tevauk.com.
We are the UK subsidiary of Teva Pharmaceutical Industries Ltd. which has been developing and producing medicines to improve people's lives for more than a century. We are a global leader in generic and specialty medicines with a portfolio consisting of thousands of products in nearly every therapeutic area. Around 200 million people around the world take a Teva medicine every day, and are served by one of the largest and most complex supply chains in the pharmaceutical industry. Along with our established presence in generics, we have significant innovative research and operations supporting our growing portfolio of specialty and biopharmaceutical products. Learn more at www.tevapharm.com.
Trident
Trident is one of the leading short line suppliers to pharmacies in the UK. Our goal is to provide the most profitable generics and PIs to our customers. And even when the market is unstable, our global scale and insight enables us to provide great value and low prices.We know you're busy. We know the market is changing. And we know you want security and dependability from a name you can trust. Look no further. We're in partnership with AAH Pharmaceuticals so you can be sure you're dealing with the best. Whatever the market, we'll make sure you benefit from fantastic deals. Whatever your challenges, we've got your back. And whatever you need, our website gives you access to the most competitive prices. We offer everything you need for better business – and then some! To find our more visit tridentonline.co.uk