The survey received data from 186 "second or non-manager" pharmacists and 144 branch managers at the UK's three largest multiples – Boots, Lloydspharmacy and Well – from October 1 until November 14.
Sixty per cent of the 157 employee pharmacists at Boots who responded to C+D's survey received a pay rise between October 2018 and October 2019, while just 49% received a bonus – down 17 percentage points compared with last year's C+D Salary Survey.
Despite C+D's findings, Boots said that in line with the rest of the company, no pharmacists received a bonus during its 2018-19 financial year, which runs from September-August.
This, and the two different reporting periods, may go some way to explain the 17 percentage point fall.
However, Boots said 89% of pharmacists and pharmacy store managers had a salary increase during this time.
According to C+D's Salary Survey 2019, stress levels at the multiple have risen from 82% to 95% this year, and 82% of employee pharmacists said their workload was "often" or "always unrealistic".
Commenting on these findings, Boots pharmacy director Richard Bradley said: "The wellbeing of all our colleagues will always be hugely important to us and we recognise workplace pressure is real."
Boots has been working with Pharmacist Support "for a number of years on solutions to address workplace pressure" and has implemented a wellbeing steering group, a "5 Ways to Wellbeing" training programme and trained support teams in mental health first aid training, the multiple explained.
Mr Bradley continued: "We have delivered an incredible amount of change this year to transform pharmacy, investing in new technology and colleague training to help reduce workload for our teams. This includes the expansion of our automated support pharmacy to more than 550 stores, the rollout of Columbus - our new pharmacy management system – to over 1,400 stores, simplifying our approach to pharmacy services, and implementing a new HR system in all stores, enabling easier access to check rotas and book holiday."
Use C+D's interactive tool to compare bonuses, work-life balance, and stress levels of pharmacists at Boots, Lloydspharmacy and Well.
"Challenging" year affects Lloydspharmacy pay

Of the 99 employee pharmacists at Lloydspharmacy who responded to C+D's Salary Survey 2019, 55% received a pay rise between October 2018 and October 2019, down five percentage points compared with last year.
The number of pharmacists receiving pay rises at Lloydspharmacy was the lowest of the three multiples for the second year running.
Stress levels at the multiple rose slightly from 90% to 91%, according to this year's C+D Salary Survey.
Responding to C+D's findings, Lloydspharmacy said: "We recognise the importance of having fair and competitive pay that allows us to attract and retain the best people. Our levels of pay and bonus are determined by the nature of each role, based on its size, scope and responsibilities, as well as performance and market factors."
The multiple offers a "highly competitive employment package", including flexible working and a recently launched job sharing initiative to help "create an environment for our pharmacists to flourish". 
"It has been a challenging year for community pharmacy, but the wellbeing of our employees remains our priority," it stressed.
"While we can't always deliver substantial wage growth, we aim to provide colleagues with a more holistic mix of total rewards and career advancement that bring a real sense of purpose to their careers."
In July, Lloydspharmacy's parent company McKesson UK announced it would not pay out its annual bonus plan that month, after a "challenging" financial year.
New PMR system impacts Well's stress levels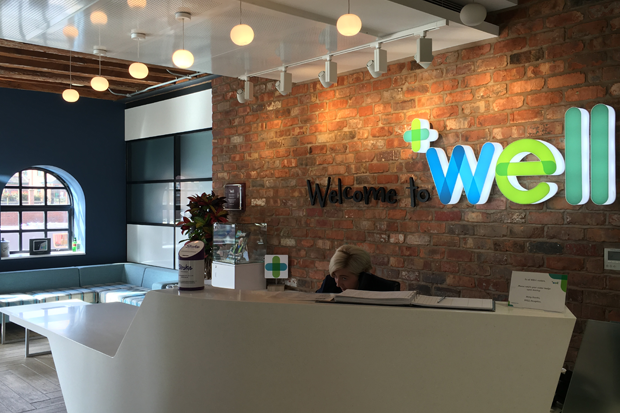 Of the 74 Well employee pharmacists who responded to C+D's Salary Survey 2019, 64% received a pay rise from October 2018-19 – a fall of six percentage points on last year.
However, Well Pharmacy still topped the list for pay rises when compared with Boots and Lloydspharmacy.
Well told C+D its reward policy "seeks to ensure the total compensation package is competitive and skilled colleagues can earn more as they develop their careers".
Meanwhile, stress levels at the multiple jumped from 86% to 96% in a year – the highest of the three multiples – and the percentage of respondents who felt that the workload was unrealistic increased from 76% to 80% over the same period.
Well suggested that the "huge undertaking" of implementing a new patient medication record (PMR) system and hub-and-spoke dispensing model "will have impacted how people feel".
"We have supported our teams through this transition with training, post implementation evaluation and do offer an employee assistance programme," it said.
"We are proud of our pharmacy teams and how they have, and continue to, tenaciously work to deliver for their communities. Pleasingly, the response from those who have now been operating with the new PMR for a number of months is that it does make their lives easier and helps them give our patients a better experience."
The C+D Salary Survey 2019 – the largest UK survey of community pharmacy, and the biggest in the survey's 12-year history – ran between October 1 and November 14 and was completed by a total of 2,556 pharmacists and pharmacy staff. C+D's ongoing coverage from the survey can be found on our dedicated hub.
Search through hundreds of pharmacist roles on the C+D Jobs website.