How are the multiples coping with the pharmacy funding cuts?
The UK's biggest pharmacy chains are paying a heavy price for the government's cut to the sector's funding in England. So what strategies have they adopted to ensure they survive?
When the government made its infamous announcement in December 2015 that it would slash the global sum of pharmacy funding in England by 6%, there was deep concern across the sector about the impact it would have on community pharmacies, their staff and patients.
Ten months later, pharmacy minister at the time David Mowat confirmed the cuts package: the Department of Health and Social Care (DH) would reduce pharmacy funding by the equivalent of 12% between December 2016 and March 2017, and then impose a further 7.4% funding drop the following financial year.
In January 2016, Mr Mowat's ministerial predecessor, Alistair Burt, had told the all-party pharmacy group that as many as 3,000 – or roughly one in four – pharmacies in England could close as a result of the cuts, and suggested the multiples would be better-placed to cope.
Although he later backtracked on his predictions, since the cuts were announced the multiples have taken very different approaches to surviving the loss of funding.
So C+D approached England's 'big four' multiples – Boots, Lloydspharmacy, Well and Rowlands – to answer the question: what's their strategy for coping with the cuts, and how successful has it been so far?
Boots: Still viable with a different funding framework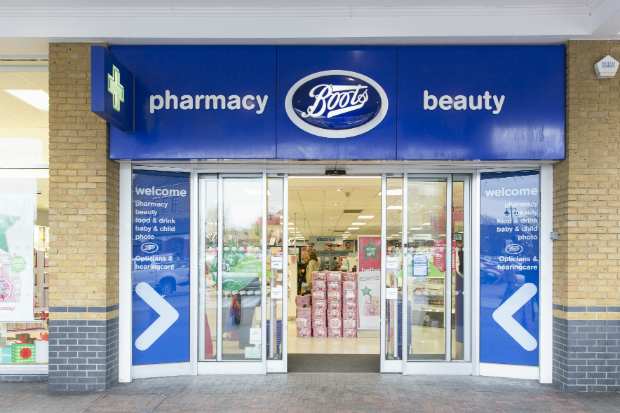 The pharmacy director of the UK's biggest multiple, Richard Bradley tells C+D that Boots was "extremely disappointed [by] the extent of the funding cuts", as he believes that community pharmacy remains a "vital, and often underestimated", primary care provider.
He argues Boots' 2,486 pharmacies can still be viable – "with the right investment" – adding that the sector "could make an even bigger difference in both improving the care that patients receive and in unlocking greater cost efficiency across the NHS as a whole".
Boots had already been making use of a centralised dispensing hub for several years before the funding cuts were imposed. In 2016, the multiple announced changes to its pharmacy workforce, cutting hundreds of jobs at management level, while investing heavily in converting 7,500 staff to more patient-facing 'pharmacy advisor' roles.
Mr Bradley says: "We have always sought to ensure the dispensing process is as efficient as possible and have invested in technology to support this. We have also focused on developing our people model, by increasing the capability of our healthcare advisor roles and investing in pharmacy technicians to support our pharmacists."
Early in 2017, Boots was blamed for a 0.5% decrease in the international pharmacy sales of its parent company, Walgreens Boots Alliance, which the multiple explained at the time as being "primarily due to a reduction in government pharmacy funding in the UK".
This decrease in sales had deepened to 2.8% by March 2018, which the parent company again attributed "mainly to Boots UK". But Mr Bradley insists "there is a positive future for pharmacy".
Boots would not comment to C+D on whether it will shut stores in future, and has not closed any branches so far as a result of the cuts. Mr Bradley tells C+D the multiple is "encouraged to hear that [pharmacy minister Steve Brine] recognises the Pharmaceutical Services Negotiating Committee's ambition to move to a funding framework that values the wide range of patient care and services that community pharmacies can and do provide".
Lloydspharmacy: We've had to make tough decisions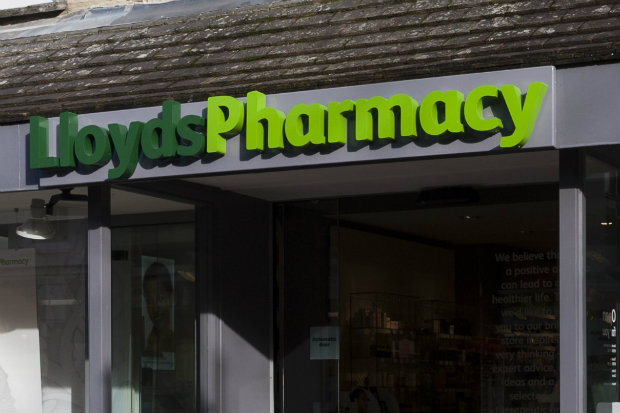 Lloydspharmacy has made arguably the most high-profile decision to ensure its financial survival. In October 2017, its parent company Celesio UK announced it would cease trading in 190 "commercially unviable" pharmacies in England, "through a combination of store closures and divestments".
Managing director at the time Cormac Tobin was clear that the decision was a direct response to "changes to government policy on reimbursement and retrospective clawbacks over the past two years".
Lloydspharmacy declined to comment further on its survival strategy for this article. But earlier this month its retail operations director Andrew Gibb told C+D: "Good business practice requires us to respond to market factors and changing customer behaviour, so we regularly review staffing levels as well as the viability of individual stores.
"Where we do not believe that this is possible, we unfortunately sometimes have to make tough commercial decisions to divest or close a store, rather than put these at risk," he added.
The financial cost of the cuts was laid bare in a financial report, published in June 2017. Celesio AG (the trading group which Celesio UK is a part of) blamed the category M clawback and funding cuts in England for a "significant" 29% drop in earnings between April 2016 and March 2017, compared with the same period the year before.
At the time, the group told C+D the effects of the funding cuts were "still being felt in the UK", and that the "new funding structure" in England had contributed to "a significantly worse than expected performance, as well as a lower outlook for [the] UK retail pharmacy business".
In the same report, Celesio UK warned that "earnings will continue to be burdened" as the government implements its "second phase" of funding cuts in England. It expected this to amount to a £95 million drop across the sector in 2017-18, an impact which it predicted would "carry on [in the] medium to long-term".
Well: We won't close stores, but we'll drive efficiencies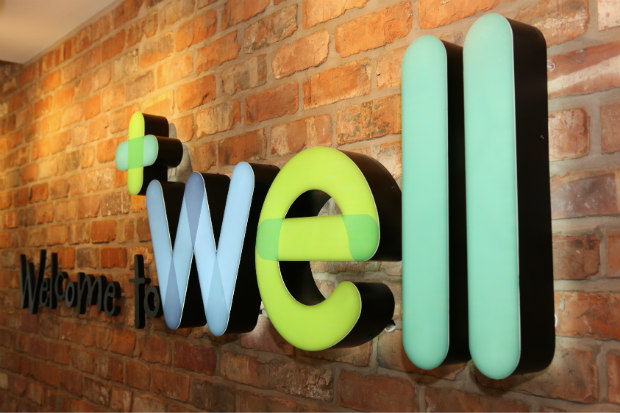 After Lloydspharmacy announced its branch closures in October, Well Pharmacy chief executive John Nuttall was quick to quell any suggestion that the UK's third-largest pharmacy chain would follow suit – sending a message to all its employees to "reassure you that we have a strong plan for Well, and have no plans to close any pharmacies".
Well's plan appears to be to "embrace the digital era" to mitigate the impact of the funding cuts. Chris Ellett, Well's transformation director, says the chain is aware that "funding pressures…[have] increased" and that "there isn't going to be a pot of money" for community pharmacy in England. So "we need to find better models to be able to supply that service, while supporting the NHS and the challenges they have around funding", he says.
While Mr Ellett admits "we are hit by funding cuts", he adds that the chain's parent company, Bestway, is using the funding cuts to "drive efficiency" and "point that back into providing a better experience for customers".
Well created the in-house start-up Well Digital in April 2017, which has driven the multiple's recent launches of an online prescription service, an iPhone app and a digital subscription service called "Eddie", for patients to order monthly supplies of Viagra Connect without having to speak to a pharmacist.
Mr Ellett says one of the reasons the multiple has decided to ramp up its digital offerings is because of the sector's "preoccupation" with the "narrative that's out there" about funding.
"Pharmacy was right for transformation and doing something quite different, but that requires…the industry as a whole to be a bit more customer-focused and customer-centric," he says.
Well may view pharmacy as "right for transformation" because it is becoming less profitable. Bestway's annual report for the year ending June 30, 2017, details a "difficult period of trading for Well Pharmacy", during which the business faced "significant challenges [caused] by a reduction in NHS funding and the national living wage", which resulted in profits falling to just £3.6m, compared with £27.5m the previous year.
"This decline in profit was driven by a reduction in funding as well as a significant category M clawback provision which related to a prior period," the report states.
But the company remained upbeat, insisting that "despite the continued reduction in government funding, Well Pharmacy is well-placed to adapt to market conditions and deliver on its strategic plans".
"In the medium-term, there will need to be focus on driving efficiencies in the business…while concentrating on digital and technology services," it added in the report.
Rowlands: We may reduce our branch network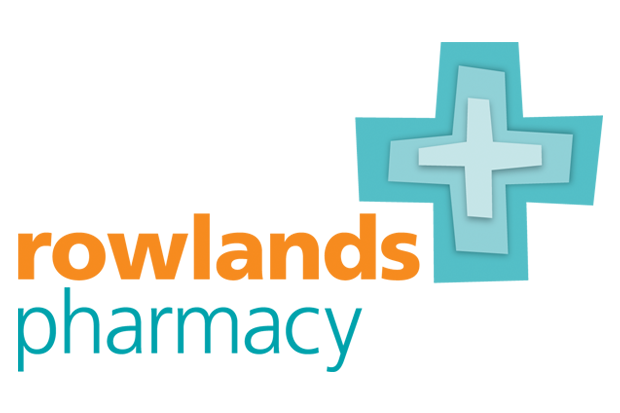 Rowlands is part of the Europe-wide pharmaceutical group Phoenix Medical, which also owns support provider Numark and wholesaler Phoenix UK, as well as several other companies across the continent.
In Phoenix Medical's 2017 financial report, it took a top-level view of the company's performance across Europe, which it describes as a "stable market" with "no discernible" financial risks.
But the picture for the UK pharmacy business is vastly different. Rowlands has been clear about the impact the cuts have had across its 500 branches. In April 2017, the multiple said it had been "forced to look at alternative ways" of operating, as a result of the funding cuts in England. "If we do not look at our cost levels, we may be forced to close pharmacies," Rowlands stressed, describing the decision as "regrettable".
As part of the multiple's attempts to prevent closures, it moved the "labour-intensive" preparation of medicine trays "from branches into a central location…to help free-up time in the pharmacy", it told C+D at the time.
The move meant the multiple had to "re-look at the staff levels in branches", it added, explaining it would "allocate hours" to ensure "consistent" staffing levels across all its pharmacies. Rowlands employees also told C+D that accuracy checking technicians were being "reprofiled" as part of its cost-cutting measures, which Rowlands declined to comment on at the time.
Managing director Kenny Black says the multiple is still doing all it can to survive the "draconian" cuts to community pharmacy funding. This includes "reducing our cost base [and] identifying new revenue opportunities", he tells C+D.
But despite this, Mr Black admits – exclusively to C+D – that the cuts may still mean the chain is forced to close stores in future, and says Rowlands has been "reducing our branch network where appropriate".
"The reality is that the commercial viability of community pharmacy – independents as well as national chains – is being hit on a number of fronts, not just the national contract in England," he says.
Mr Black cites the decommissioning of local services, and having to foot the "substantial costs" of implementing the Falsified Medicines Directive, as other examples of the funding challenges affecting the sector.
He calls for "a clear strategy from the English government regarding community pharmacy… based upon fair and sustainable funding".
"The current funding crisis is preventing community pharmacy from investing in the kind of automation and service innovation which the English government has said it wants us to deliver."
He adds: "We can only do so much; we need the government to work in partnership with us. We are not a cost centre to be squeezed, we are an opportunity to be realised, given the right kind of investment."
Survival strategies
In the current landscape, additional government funding looks unlikely, so the multiples have employed contrasting strategies – workforce changes, branch closures, digital offerings,  automation and mergers – as they look to weather the storm.
The whole sector will be watching keenly to see which strategy, if any, can prevent irreversible damage being done to community pharmacy's biggest employers, and their patients.