Shortages of drugs, staff and funding: the reality of pharmacy stress
A community pharmacist, contractor and pharmacy body explain the reality of workplace pressures in the sector
C+D and charity Pharmacist Support gathered MPs, sector leaders and pharmacists at a parliamentary event on Monday (September 9) to raise awareness of the growing pressures on pharmacy teams.
C+D editor James Waldron used his address to highlight findings from the C+D Salary Survey 2018, which revealed that stress levels among readers have now reached 74%.
Pharmacist Support chief executive Danielle Hunt said the charity is seeing a "huge increase in demand" from pharmacists needing help, with 61% of pharmacists struggling with stress at work.
C+D spoke to three attendees at the event to find out the reality of dealing with workplace pressures in community pharmacy.
The pharmacist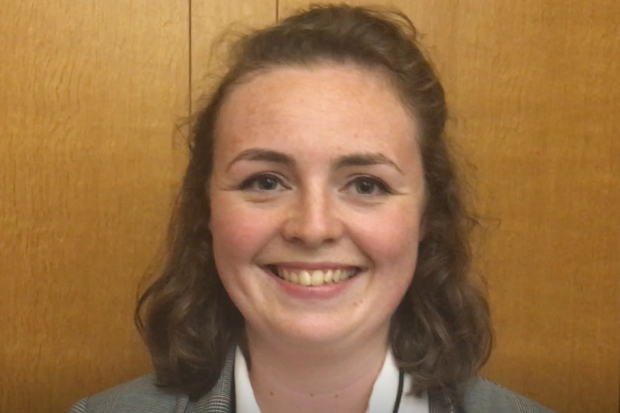 Laura Buckley, a pharmacist based in Hull and C+D blogger, told C+D staff shortages is "probably one of the biggest" causes of stress on the whole pharmacy team.
Team members end up taking on more tasks from absent staff, leading to increased time pressures, she explained.
It also "increases pressure on the pharmacist [to] self-check", she added. In fact, C+D data – highlighted by Mr Waldron – shows that 40% of pharmacists who identify as stressed self-check prescriptions every day.
If pharmacies close nearby, this puts additional pressure on the remaining branches in the area, Ms Buckley suggested.
"It's not just pharmacists that feel that pressure, but dispensers and pharmacy technicians as well," she said.
"We're at capacity, working as hard as we can and we're all going home at the end of the day exhausted.
"I know pressures are making some pharmacists ill, making them want to leave their jobs…and it is getting too much for us all," Ms Buckley said.
"Medicines shortages are adding to everything – having to source alternatives also adds to the time pressures."
The contractor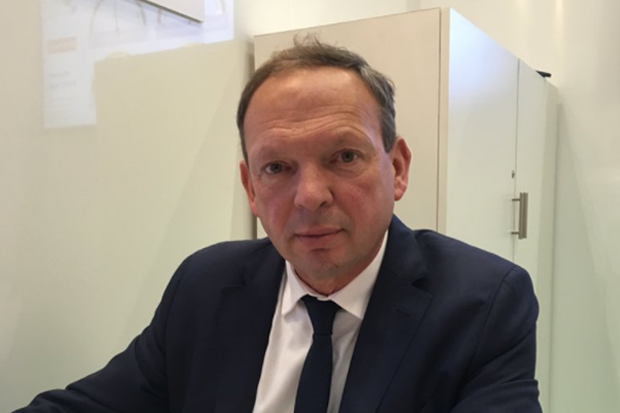 Stress is "the reality for thousands of contractors", Ian Strachan, owner of Strachan's Chemist and former chair of the National Pharmacy Association, told C+D.
At the parliamentary event on Monday, delegates heard "snippets" of the issues that are facing pharmacy owners, including: "the difficulties and challenges in getting medicines; managing the funding cuts [in England]; endeavouring to pay your wholesaler bills every single month; and hoping you have enough to cover the overheads," Mr Strachan said.
"What we've seen is really a heartfelt example of what it takes to run a pharmacy right now," he said, referring to contractor Sunil Lakhani's speech at the event. "It is way beyond what is acceptable," Mr Strachan stressed.
The pharmacy body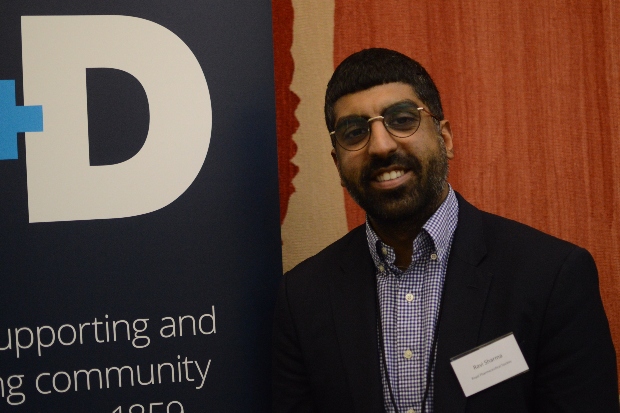 Ravi Sharma, Royal Pharmaceutical Society (RPS) director of England – who also attended the parliamentary event – told C+D it is "really important" to raise awareness around pharmacist stress.
"Our frontline clinicians work really hard on a day-to-day basis to deliver better patient care and safety. Pharmacists do an incredible job of that.
"Due to the increasing pressures, workload demands and the ability to do more within the NHS, pharmacists need to be well supported to ensure they are able to deliver that continual care," he added.
In January, former RPS English board chair – and current president – Sandra Gidley handed a briefing document created by C+D to England's chief pharmaceutical officer Keith Ridge, to persuade him of the growing problem of stress among community pharmacists.
Mr Sharma said the RPS plans to build on this by surveying its members about the current workplace pressures they are facing, and then "formulate a report to take to the government and the NHS to ensure that pharmacists are well supported on a day-to-day basis".
C+D takes pharmacy pressures to parliament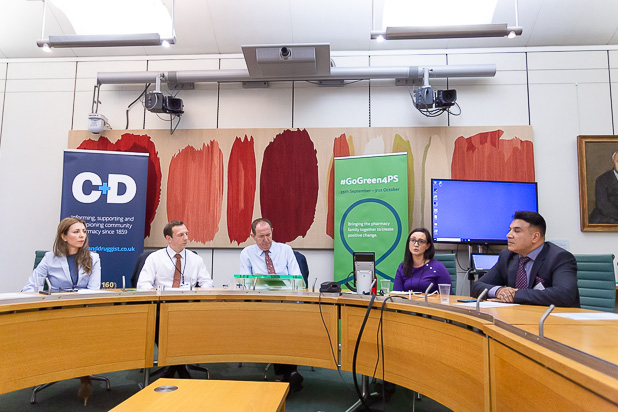 On Monday (September 9), C+D and the charity Pharmacist Support brought together MPs, pharmacy representatives and pharmacists to discuss the rise of stress and workplace pressures among pharmacy teams.
The parliamentary event took place in Portcullis House, Westminster, and was hosted by all-party pharmacy group chair Sir Kevin Barron MP.
You can read C+D editor James Waldron's address to the event – in which he highlighted disturbing data from C+D readers about the extent of pressures in pharmacies – as well as the key points from each speaker.
If you would like to share your experiences, please email [email protected]