Will an Amazon takeover spell the end for community pharmacy?
Does the move towards online ordering of medicines spell the end for the traditional community pharmacy model – or could it offer new ways to survive in a digital world?
Digital companies are famed for being 'disruptive' – ushering in a new technology, or a ground-breaking product, that displaces the conventional norm and creates a completely new industry. Could this happen to community pharmacy?
There have been plenty of recent examples of conventional retail sectors, often with much-loved high street presences, being shaken up by the demand for the convenience the internet provides.
Apple's iPhone changed how people buy and listen to music, and created a new streaming industry. In entertainment, Blockbuster's video rental service was killed off by on-demand offerings such as Netflix.
Competition from Amazon has hit bookshops, high street retailers and supermarkets. News from late 2017 that the online vendor had applied for wholesale pharmacy licences in several US states fuelled speculation that the company was poised to move into America's lucrative medicines delivery market.
These rumours were dampened somewhat when Amazon later retracted its application in one state. It also emerged Amazon requires a wholesale licence for one arm of the company – Amazon Business – to sell professional-use products, such as medical devices, to healthcare customers, including dental offices and hospitals.
But reports that the internet giant is beefing up its team of pharmacy business experts, and the expansion of its 'basic care' range – which it launched in August 2017 to "offer over-the-counter medicines for allergies, colds, digestion and more" – has again raised the question of whether a pharmacy move in the US could be on the horizon.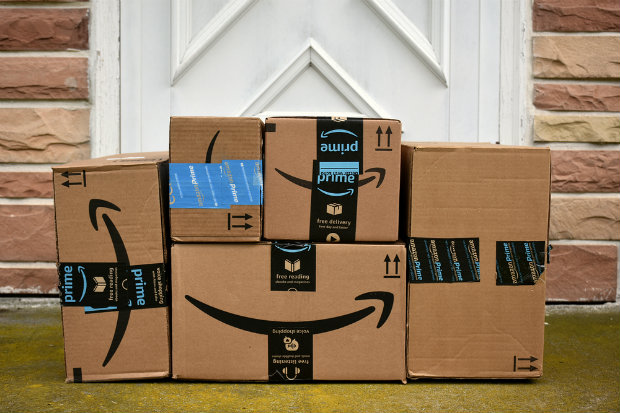 "Everyone in pharmacy should be scared of Amazon"
The comments on the C+D website in November 2017 – soon after news of the application for wholesale licences emerged – reflected the nervousness with which the pharmacy sector here in the UK regards the threat of Amazon muscling in on medicine supply and delivery. Benjamin D'Montigny, a dispenser and pharmacy branch manager in the south of England, wrote: "Everyone should be scared of Amazon encroaching into the pharmacy business. With a powerhouse of logistical expertise and experience, there is a real competitive threat to the sector."
Whether an Amazon invasion is coming, one thing that is certain is the desire at the highest level of government for community pharmacy to move to a digital future, despite fears it could undermine small and medium-sized businesses.
In a letter sent from Philip Hammond to Prime Minister Theresa May in August 2016 (pictured below) – and revealed during C+D's coverage last year of the legal challenge to the funding cuts in England – the chancellor recommended community pharmacy follow "trends in other retail markets", such as a "shift away from the traditional bricks-and-mortar business model towards scaled-up, innovative supply solutions employing digital technology". This would help "minimise government expenditure", he stressed.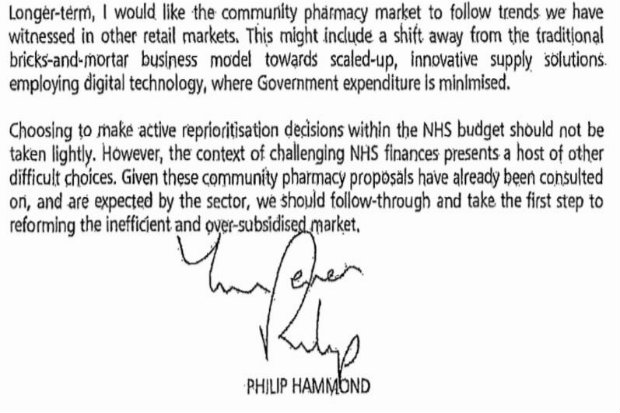 And as recently as November 2017, pharmacy minister Steve Brine re-emphasised the government's desire to see at least some community pharmacy services migrate online. Responding to a parliamentary question calling for the government to "adequately fund" the sector, Mr Brine claimed that in "areas with fewer pharmacies…a growing number of internet pharmacies also support access, offering patients greater choice".
Multiples lead the way
It's no surprise the largest pharmacy multiples were quick to jump on the digital bandwagon. Lloydspharmacy launched Expert Health Limited, which trades as Online Doctor, in 2002 (read our behind-the-scenes feature here), while Boots has run its online clinic since 2010.
Chris Ellett, transformation director of the third largest multiple, Well, exclusively told C+D last October that the business will launch its own online repeat prescription service, as it looks to meet "consumer expectation". "It's important that as an industry we collectively face [up to] this for customers and patients," he added.
A month later, Superdrug's healthcare director Michael Henry told C+D that the company planned to make the same move, because "the industry has moved in this direction in the last couple of years".
But the most influential decision in recent months could be Lloydspharmacy's pilot to charge patients for home deliveries – unless they are prescriptions ordered through its Online Doctor service. Some C+D readers suggested at the time that this was a canny decision to encourage its customers to migrate online.
Drone delivery vs face-to-face pharmacy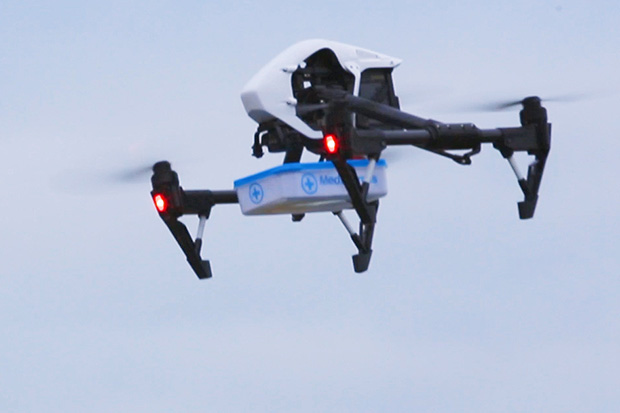 How far can, and should, the Amazon model extend? The online pharmacy MedExpress has already applied to the Civil Aviation Authority for a licence to use drones to deliver medicines (pictured above). Dwayne D'Souza, the company's director, told C+D he was keen to "piggyback" on the drone trials conducted by Amazon, and hoped to get a decision in "the next two or three years".
Could this be a model picked up by bricks-and-mortar pharmacies? Speaking in September 2017, when C+D covered Mr D'Souza's plans, National Pharmacy Association (NPA) chief pharmacist Leyla Hannbeck stressed that "there are profound clinical benefits to face-to-face interactions between patients and healthcare professionals".
"The human touch in healthcare must never be lost," she added. "While general drone deliveries might not be far away, delivery of medicines by drone presents a far greater regulatory challenge."
Ignore digital "at your peril"
In other industries, where the big players lead, smaller business have eventually been forced to follow. Sandra Gidley, chair of the Royal Pharmaceutical Society's English pharmacy board, says: "As a profession we ignore [digital] at our peril, because this is ultimately about consumer choice."
But she believes there is still value in the community model – if the sector makes the case, espoused by Ms Hannbeck, that there is no substitute for speaking to a pharmacist face to face. "I think it's the job of community pharmacy to say: '[if there isn't a face-to-face interaction], you don't get the full service,'" Ms Gidley says.
"[Pharmacists] will know, if you've had a patient that has been difficult to stabilise on [a drug], you muck around with them at your peril. If there are any changes, you will have a longer conversation with them. You can't have the same relationship with a call centre."
Contractor and NPA board member Mike Hewitson says many patients and customers will continue to visit their community pharmacy. "I'm struggling to see the typical pharmacy user, aged 60 plus, going in [the online] direction," he tells C+D.
He also disagrees with claims by Well and Superdrug that patients' healthcare "expectations" are moving online: "All the research the NPA has done shows they value face-to-face [services]."
The NPA's survey of 1,000 people, which the association published in last year's Face to Face report, found that 93% of older people – "heavier users of pharmacy services" – are against "a shift away from local pharmacies supplying NHS medicines [and] towards online retailers". This figure fell to 69% when spread across all individuals surveyed. Meanwhile, 87% said local pharmacies are "the better way to obtain healthcare advice, compared to online", with the figure rising to 98% for over-55s.
But Mark Robinson, community pharmacy adviser to healthcare leadership body the New NHS Alliance, says he is "amazed at the amount of stuff people get delivered". "I can't imagine why younger people wouldn't order medicines online." Even in older age groups, Mr Robinson warns it is "dangerous" to assume they won't make the switch to digital.
Mr Hewitson denies he is being "complacent". "People do follow the line of least resistance and online may become more convenient," he explains. "We have to look at the customer experience in community pharmacy and do what we can to make life easier."
Jobs at risk?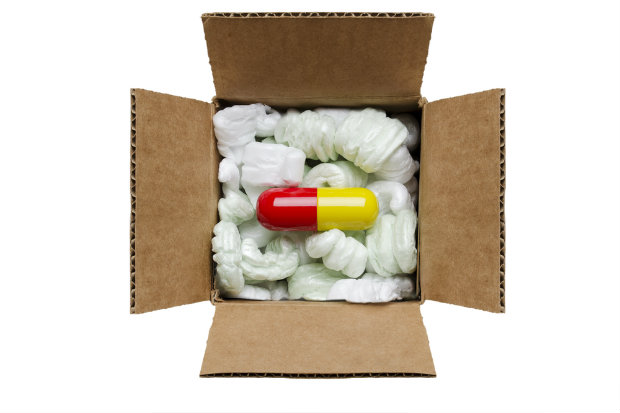 If the 'Amazonisation' of community pharmacy could benefit patients who value convenience over first-person care, how will it affect pharmacists? The Pharmacists' Defence Association (PDA) warns that the growth of digital could lead to fewer roles available. Mark Pitt, director of defence services, says: "It's already a difficult market, and there may well be a contraction of available jobs. But the important thing isn't pharmacy jobs, it's patients being safe."
The PDA has dealt with fitness-to-practise cases where the wrong medicine has been delivered after being ordered via a website, Mr Pitt says. "I've attended inquests where there has been an online supply of medicines that were abused and the patient was getting multiple sources of it."
The digital future
In every sector, there is a tipping point when the move online seems to become inevitable. In community pharmacy, there is an argument that the tipping point has been approaching for years, and Mark Robinson says there are positives to look forward to.
"I don't think the future for community pharmacy is depressing. But it is a different future, less involved in dispensing medicines and more in healthcare services. Dispensing is like being on the Titanic; it is slowly sinking and you need to jump ship." In contrast, a shift to online ordering could free up community pharmacies to offer new services, such as a consulting room where patients could talk to a GP via the internet, he suggests.
Mr Hewitson says apps that allow patients to message their pharmacist could improve communication, while helping pharmacies to capture email addresses and phone numbers that are vital for online trade.
He also suggests more radical solutions to encourage pharmacies to enjoy the benefits of digital disruption. "The pharmacy network, which is trusted and in ideal locations, could partner with Amazon," he says. "We know the last mile is the most expensive for distributors, so why not use pharmacies as collection points? In return, pharmacies could get access to e-commerce – the part of online trading that is most difficult for small businesses, due to [its] complexity and expense."
If more and more prescriptions are fulfilled online by internet pharmacies – or bigger threats like Amazon – the loss of dispensing income could hit pharmacies – especially independents – hard. But the challenge could be the impetus the sector needs to adapt to a changing world, Mr Hewitson argues.
"If we can use an e-commerce platform, [community pharmacies] can perhaps challenge. If you think creatively about this stuff, it's not as scary as it sounds."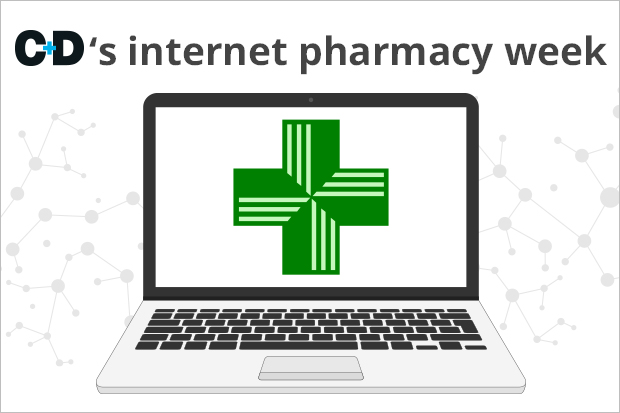 All this week C+D is exploring the world of online pharmacies. Read all the coverage so far here.