Two in five pharmacies spend more than an hour a day on shortages
Two in five community pharmacies spend over an hour a day dealing with medicine shortages, a survey of C+D readers has suggested.
Of the 402 community pharmacy professionals who responded to C+D's survey – which ran from September 17-26 – 43% said their team spends over an hour on average talking to wholesalers and GPs because of stock shortages.
More than one in 10 (15%) said they spend over two hours a day dealing with this issue.
One respondent said they face a "daily struggle" managing shortages, while another said they are "at breaking point" from stress, "just about hanging on before we crack under the pressure".
Another said shortages are "wearing the team down", and one said attempting to source stock is making their team "extremely stressed".
Majority unable to supply drugs daily
The survey also revealed that three quarters (75%) are unable to supply a medicine because it is out of stock three or more times a day, while over one third (37%) said this happens five or more times a day.
One respondent said this leads to "time-consuming phone calls", while another said shortages add "an increased workload on an already under-staffed team".
Half cannot source alternative drugs
More than half (55%) of pharmacy teams are not even able to find an alternative medicine for patients at least once a week. For 26% this is a daily occurrence.
One respondent said patients suffering the impact of medicine shortages are "very anxious and full of fear about their lives".
Another said: "Patients are getting more and more distressed; they can't understand how their essential life-saving medicines are out of stock."
One pharmacy professional said patients are "very unhappy", while another said patients are "finding it difficult, as their GP can't prescribe an alternative".
Almost all respondents (95%) said they are finding it harder to get hold of medicines now than a year ago.
One respondent said the stressful situation is "ludicrous…I compare it to walking into a baker and on asking for a loaf, the baker says: 'Sorry we are out of bread!'".
C+D revealed on Monday that survey respondents reported shortages across all 36 categories of medicines in the last six months, with 84% struggling to get hold of hormone replacement therapy (HRT) drugs.
The findings have since been published online and in print by the Daily Mail and The Telegraph; and online by The Sun and The Mirror.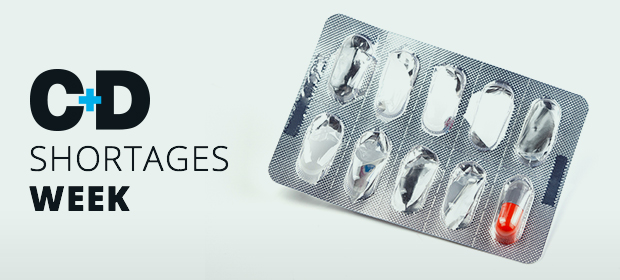 C+D is exploring the impact of medicine shortages on community pharmacy staff all this week. Read the coverage so far and join the conversation by tweeting #MedicineShortagesWeek